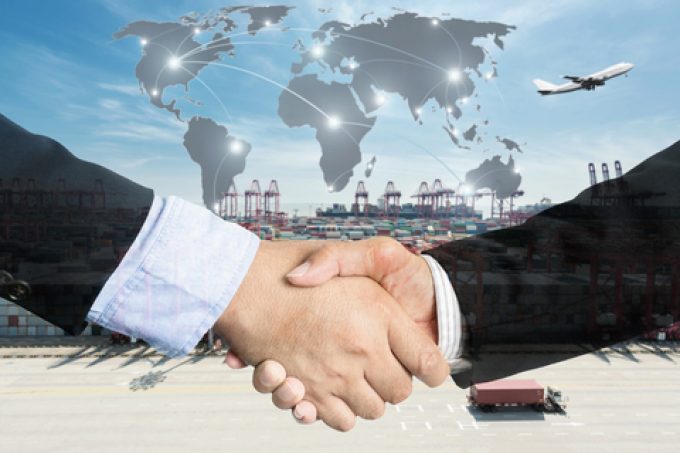 The Asia-Pacific region will take an even bigger share of the global contract logistics market, as the developed economies of Europe and the US lose ground.
According to Ti's Global Contract Logistics 2018 report, contract logistics providers in Asia-Pacific will see their market share increase by almost 7% in the next four years, with China the big winner.
"China's contract logistics market continues to expand at an unrelenting pace, with a 2017 real growth rate of 13.7%," says the report.
"The economy grew at a stronger rate than the previous year, up 0.2 percentage points to 6.9%… China continues to power ahead as the region's largest market."
Those numbers saw the country account for almost half the regional growth rate, with expectations that, by 2022, it will account for 41.8% of Asia Pacific contract logistics activity.
Despite the market's strength, the report notes that growth rates in the Chinese market itself fell 0.9% last year, but while the US saw an increase, the report points to "warning signs on the horizon".
"The threat of import tariffs in order to reduce the US trade deficit is causing tensions with not only China, but other key trading partners, such as the EU, Japan, India, Russia and Turkey," it says. "And NAFTA's existence could be in the balance following months of negotiations which have not provided significant breakthroughs."
As such, Ti forecasts, North America's contract logistics sector will see its share of the contract logistics market fall by some 2.7% in the next four years.
In Europe, the picture is equally as precarious, with Brexit looming large and clouding any forecasts for the region's economy, leading Ti to suggest a 4.1% drop in its global share.
"The UK had a marginally weaker year [in 2017], with Brexit-related uncertainty and stagnant productivity growth undermining the prosperity of multiple sectors of the economy," it continues.
"[Our forecast] reflects the potential downside risks to the European economy, including the uncertain outcome of Brexit and the growth of populist movements."
The full report is available from The Loadstar shop.