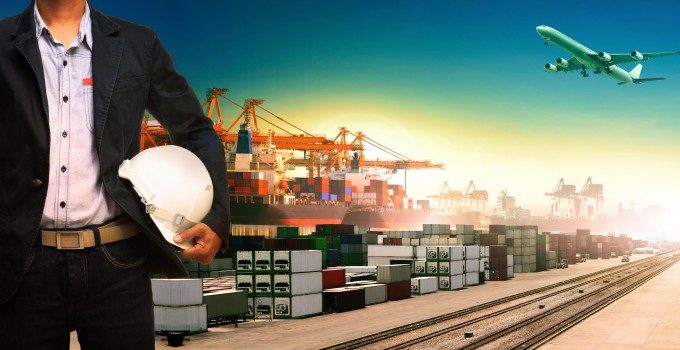 With Hyundai Merchant Marine (HMM) about to launch an Asia-North Europe service deploying panamax-size vessels, maritime consultant Drewry has debunked the theory that unit slot costs on bigger ships will always work out cheaper.
HMM surprised the industry with its pledge to offer a weekly loop to North Europe outside its slot charter agreement with 2M partners Maersk Line and MSC.
However, the sustainability of the South Korean carrier's bold move has been questioned, given that it will only deploy panamax ships of around 5,000 teu, in stark contrast with the 'new normal' 15,000 teu-plus ULCVs now operating on the tradelane.
Yet new analysis from Drewry calculated that, due to bargain-bucket charter rates, the unit slot costs of around $680 on a 6,000 teu ship are lower than a 10,000 teu vessel at approximately $720 per unit and not significantly higher than a 14,000 teu ship, at some $650.
At the biggest ULCV size of 22,000 teu the margin widens to around $130 per unit, although the difference is not as great as might have been expected.
Drewry's calculation is based on the current charter market rate for a 6,000 teu size ship of about $13,000 per day, with fuel costs at $356 per tonne, and assumes that the ULCVs are owned by the carriers.
Thus the current "relatively cheap" charter rates make the smaller ship surprisingly competitive on the trade, said Drewry.
Slated to start on 8 April from Busan with the 4,728 teu Hyundai Forward, HMM's AEX (Asia Europe Express) will call at Rotterdam, Hamburg and Southampton, claiming a transit time of 28 days from Shanghai to Rotterdam, compared with the 30-40 days advertised by competitors.
Drewry said HMM's "marketing tool for the AEX is speed".
"If they can combine speed with reliability they will have a valuable USP," said Drewry.
Moreover, liner schedule reliability is currently at an all-time low and shippers constantly complain that transit times are being extended to suit carriers' operational requirements.
In some cases, containers are being transhipped by alliances without prior notice at way ports for relay onto a following vessel, resulting in further delays to the arrival of the boxes and creating possible problems in the supply chain.
Shippers have told The Loadstar they now aim "not to have all their eggs in the same basket", splitting bookings among approved carriers, but in a consolidating industry this is becoming more difficult.
And with only three east-west alliances, the choice for shippers in terms of splitting their bookings over ships has reduced.
In the case of the 15,262 teu Maersk Honam, which caught fire on 6 March in the Arabian Sea while on a 2M Asia-Mediterranean loop, it is not only surviving Maersk and MSC containers that will be substantially delayed by the salvage operation and declaration of General Average, but also the boxes of slot charterers Hamburg Sud and HMM.
CMA CGM's weekly SEANE loop also deploys panamax ships between Asia and Europe, and Drewry added: "As long as charter rates remain attractive and bunker costs do not escalate too sharply there is space for a handful of such services that can offer something unique to the market."