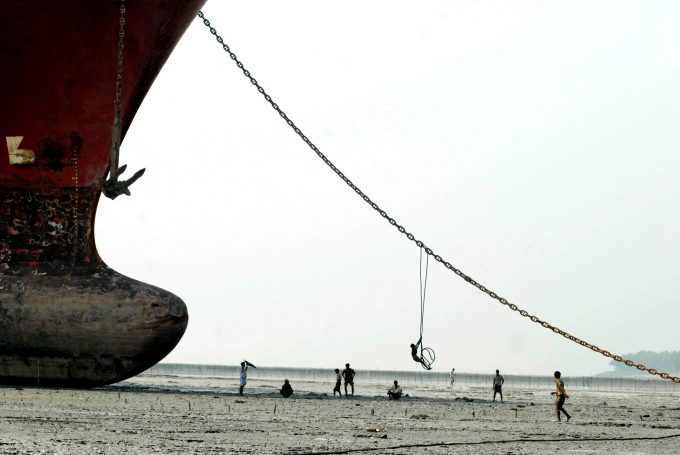 The short-term market outlook for non-operating containership owners is "grim" according to Alphaliner, but there could be a silver lining from the IMO 2020 regulations next year.
"The container charter market is ending 2018 on a rather uninspiring note, with continuously weak charter rates across the board," said the consultant.
It added that given the start of the holiday season, which will stymie most deals until at least the second week of January, and Chinese New Year following closely in early February, charter market activity might only pick up in the second half of February.
This will have a negative impact on daily hire rates as owners of spot tonnage will need to be "creative" to find employment for their unemployed ships said Alphaliner.
Indeed, one London container broker told The Loadstar today that his phone had gone "deathly quiet" in the past few days.
"We really don't expect much business in the next couple of weeks – the days when carriers would feed first and then worry about the cost are long gone," he said.
"Even if there is a last minute operational problem on Christmas Eve at a port they will just sail away leaving the boxes on board or on the quay," he said.
In the various sectors rates remain disappointing, despite tight supply in the VLCS sizes of 7,500 – 11,000 teu and in the LCS segment of 5,300 – 7,499 teu.
Nevertheless, there are always exceptions to the rule for high spec vessels, as in the case of the 2005-built Alexis, a 6,877 teu wide-beam vessel with 1,200 reefer points that Global Ship Lease recently fixed with CMA CGM for five years at a daily rate of $25,910.
This is a rate last seen for comparable tonnage back in April noted Alphaliner.
Meanwhile, after enjoying something of a renaissance, the classic panamax ships of 4,000 – 5,300 teu are running out of charter options following the end of a two-month interest for extra loaders on the transpacific to meet the requirements of advance shipments from China to beat US tariff hikes.
According to Alphaliner data there are now 23 panamax vessels currently searching for new employment which could be consigned to cold lay-up and eventually sold to breakers for scrap.
Many of these panamax ships were reactivated this year as demand prospects and charter rates improved, but if business once again turns down several of the older vessels will find themselves on the beaches of the Indian sub-continent and sold for demolition.
According to the latest review by London broker Braemar ACM, just 59 container vessels for 104,000 teu have been scrapped this year, compared to a total of 151 ships for 431,000 teu in 2017.
However, notwithstanding the cautious demand forecasts 2019 is likely to see a pickup in scrapping due to the looming IMO 2020 0.5% sulphur cap regulations.
This will mean that older 'dirty' ships that will consume higher quantities of the more expensive low-sulphur fuel will be almost unemployable after January 2020 and thus prime candidates for demolition.
Nevertheless, the outlook for containership owners is not all doom and gloom.
The charter market could see an indirect benefit from IMO 2020 regulations in the second half of next year with a possible spike in spot demand and rates because of the downtime needed on ships for the retro-fitting of scrubbers or the cleaning of tanks in preparation for compliance.