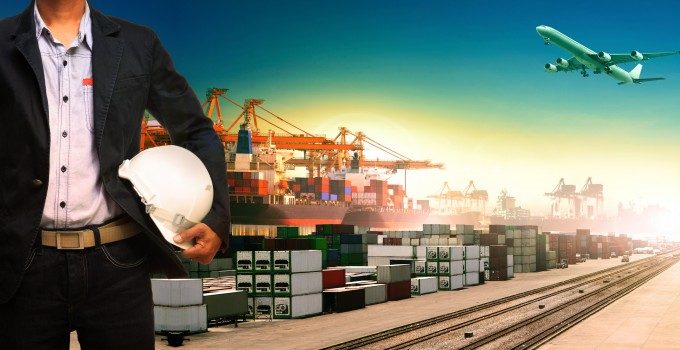 US 3PL CH Robinson yesterday reported double-digit interim net revenue increases across nearly all its business streams, as tight trucking capacity combined with an economic recovery to drive up freight pricing.
The company remains by far and away the country's largest truck broker – indeed, arranging full and part truckloads for shippers and carriers is its largest single business segment. Its truckload division repored net revenue of $307m for the third quarter, a 15.8% year-on-year increase on the back of just 1% rise in volumes.
Its less-than-truckload business saw net revenue up by 10.6% to $68m.
Chief executive John Wiehoff admitted that price increases had been driven by the driver shortage crisis and general lack of capacity that has gripped the North American road freight sector, and has seen shippers which book on the spot markets hit by rapidly escalating rates.
"We agree with other industry players on the underlying dynamics affecting the industry – the driver shortages are real; the equipment costs are a lot more expensive; and ,assuming demand stays the same, prices will continue to rise," he said.
"When there's a surge of freight, it is transported at a much higher price than contracted freight. And one of the effects is that there is premium on planning with our customers – that lead times and route guides are well established and that commitments are understood and worked with, as well as serve incremental needs when capacity has a pretty significant premium attached to it."
He said however, that a recent trend, which saw the company handle higher volumes of contracted road freight than spot market freight, had begun to reverse, with spot rates typically around 10% above contracted rates.
"Between 2010 and 2013, our business was moving to more contractual relationships, but this year a slightly greater portion of the freight has been spot, whereas traditionally our split was 50:50. And where, in the last four years we were 60:40 in favour of contracted freight, this year it is back down to more normal levels."
Interestingly, these rate increases came despite increasingly cut-throat competition for other truck brokers trying capture market share, in what seemed an oblique reference to new entrant XPO Logistics.
"The space has become more competitive," Mr Weihoff admitted. "There are specific examples of new competitors who weren't there five years ago, and they have gone after market share with much lower prices – I don't know how sustainable that is.
"But at the same time there is a greater acceptance of the broker and 3PL offering on the part of shippers, and we are pretty confident that we have a meaningful advantage with the scale we can offer."
Mr Weihoff added that worsening economic conditions in Europe were not going to put CH Robinson off expanding in the European road freight business.
"It has been difficult over the last couple of years with a lot of declining prices and low volumes. There has also been the challenge of lower-cost capacity coming in from Eastern Europe, supply chains are changing and the margins are under pressure – we are profitable in Europe, but it's nowhere near the levels we achieve in North America."
Its forwarding business – air, ocean and customs services – saw a combined increase of 16% in net revenue, with the two freight forwarding segments seeing higher volumes. Its global forwarding has been undergoing a fundamental transformation since its 2012 acquisition of Phoenix International for $634.6m, which "more than doubled" its forwarding operations.
"Our integration plan is largely complete, apart from some IT initiatives. But from a team point of view, we now have one leadership and this year we have begun to move into some more aggressive cross-selling and leveraging the investments we have made," he said.
Weaker performances were shown in the intermodal and sourcing divisions, the company said, with intermodal volumes flat, hit by "railroad service issues" which had limited its growth, despite the fact that the sector had become more competitive vis-à-vis road freight
"In general over the last three to four years, with the changes in truck and rail, our appreciation of intermodal is greater than it has been, but growth is challenging because every time you grow you have capacity issues," Mr Wiehoff said.