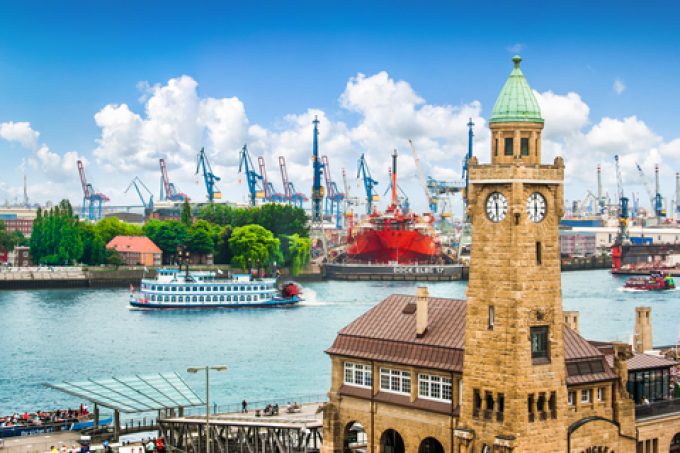 Ocean carriers are busy adjusting their networks in North Europe, after a two-day 'warning strike' by German port workers ended on Saturday.
Employers failed to get the third, and longest, warning strike stopped by the courts, but the courts did ban further industrial action until 26 August, for further rounds of negotiations between the Central Association of German Seaport Companies (ZDS) and the union, ver.di.
"During this period, no further industrial action will be taken by ver.di with the plaintiffs' employees," said the labour court ruling.
The cooling down period while wage talks continue appears to have been accepted by both sides, with ver.di's chief negotiator, Maya Schwiegershausen-Güth, saying it was "time to return to the bargaining table" and that strikes were "always the last resort".
ZDS chief negotiator Ulrike Riedel said she "welcomed" the move but called on the union to "take constructive steps" to reach an agreement.
With the threat of industrial action removed, carriers can begin to repair some of the damage done to their schedules in North Europe, but in many cases that will result in more blank sailings, from Asia in particular.
Moreover, on the transatlantic, carriers have suffered severe delays both in North Europe and at the heavily congested US east coast ports.
"It's really been a double-whammy of delays on both sides of the pond," one North Atlantic trade manager told The Loadstar last week.
"It's a wonder we can offer any sort of service at the moment, especially as we can't get exports out of Germany for the US due to imports blocking the quays," he added.
Indeed, even before the latest strike, Metrans had suspended its export trains for Hamburg, citing severe delays to import trains leaving the port occupying entrance tracks.
In a customer advisory today, Maersk said it had decided to "reset" its transatlantic service schedules.
"In connection with the delays on our Europe and Mediterranean to/from North America network, caused by continuous disruption in North Europe and US ports and the knock-on effect thereof, we have decided to reset the schedule for the TA1/TA5/TA6 services to bring the vessels closer to the actual sailing weeks," it said.
According to the advisory, some 17 transatlantic sailings will be part of the schedule reset, with sailing delays from North Europe ranging from a week to 14 days from original pro-forma departure dates, and with some voyages simply classified as "reset" with no amended ETD shown.
Meanwhile, commenting on the seemingly improved outlook for the German ports this morning, a Felixstowe-based carrier contact said "it remained to be seen" whether the situation would improve at the Hamburg terminals.
"Hopefully this will also mean we will get the extra volunteer shifts back at Hamburg that can make all the difference to vessel operations – but I'm not holding my breath," he said.