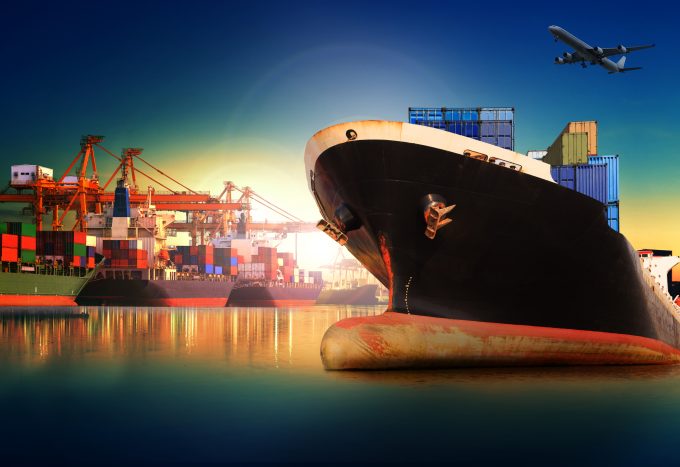 July 1 2016 is a date etched on the minds of shippers and forwarders: the date from which the weight of all containers must be verified before loading onto vessels.
But while the date is well known, the methods of providing the verified gross mass (VGM), and who is to do it, are less clear. The shipping industry appears to be in some confusion – and in logistics, confusion can often lead to congestion.
Port congestion can be a friend to the air cargo industry. Remember last year's west coast labour slowdown, and the long, drawn-out negotiations?
Combined with a shortage of drivers and the complexities of the chassis arrangements, months of delayed schedules led to 138,000 incremental tonnes of air freight, according to Seabury data – or 120 additional 777 freighters a week during the chaos.
Or, take a look at the Calais problem – another perfect storm of striking ferry workers and desperate migrants caused chaos on the Channel.
The UK's M20 was closed for 28 days last summer. Priority Freight said yesterday it had seen a 300% increase in air freight bookings last year, moving goods that otherwise would have gone by road. Aircraft charters in July alone rose 600%, it said.
So congestion in other modes is good for air freight. But there are other factors to consider before rushing to book air charters from July.
The first is that the SOLAS container weighing rule applies to exports only. Which in general will mean that the majority of bottlenecks, if any, will be in Asia.
It's a question the industry is currently asking, but it will also depend on the enforcement of the container weighing rule: are shippers using Chittagong port in Bangladesh, for example, ready to weigh 125,000teu in July? And if not, will they be loaded anyway? Or what about Sihanoukville in Cambodia?
The air freight industry, with its recent focus on the transport of lithium batteries, knows only too well that when the onus is on shippers, as it is with these new rules, that from time to time, corners can be cut.
If there is to be a boost for air freight, it is likely to come later. Once a container is already stuffed and waiting to be weighed, it is too late for air freight. Only if ports look thoroughly backed up in advance will shippers start to eye air freight as a possible alternative.
It is also necessary to understand the weighing methods. Method 1 involves the total container being placed on certified weighing equipment such as a weighbridge before loading. Method 2, argued for by the Global Shippers Forum, takes the weight of the shipment as given by the shipper, and adds the tare weight of the container. This will likely be used by blue chip, big shippers, which daily send out the same volume of exports, and thus don't have to weigh each shipment.
So a good proportion of shipments will not be as affected by the new rules, and air freight is less likely to benefit.
Glyn Hughes, chief of IATA Cargo, told The Loadstar: "We don't think a surge is likely, but we will alert our members that a change to SOLAS may result in some ports suffering some backlog. But we don't foresee this occurring to the same degree that we saw on the US west coast.
"Our alert is in line with other associations, which have started to raise awareness among the forwarding community of the potential for this problem.
"The key thing is for all the players in the logistics chain is to communicate as much as possible, so that disruptions to global trade are minimal or, hopefully, avoided altogether."