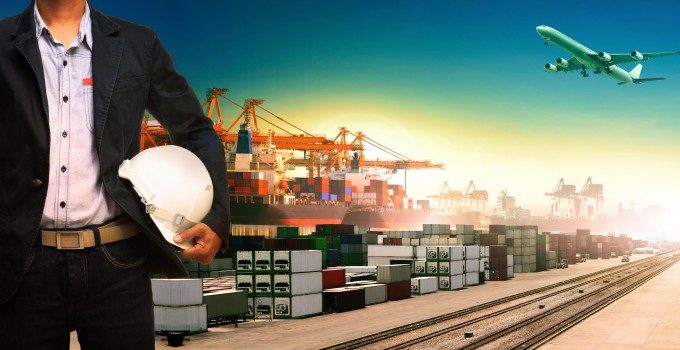 "Tell me and I forget. Teach me and I remember. Involve me and I learn."
These are the words of Benjamin Franklin, and they are the motivation behind a new board game designed to teach students the importance of today's supply chain in global commerce.
Business on the Move is a supply chain game for young people developed by former business studies teachers Andy Page and Pat Smedley. Players move products from China to their UK customers by land, sea and air, as quickly and as profitably and as responsibly as they can.
They are faced with decisions similar to those made regularly by businesses in the supply chain, such as: "How do I meet the delivery deadline?"; "Will I make a profit?"; "How can I improve my supply chain?"; and "How can I cut my carbon footprint?".
At the game's launch in London, Mrs Smedley explained that extensive trials in more than 30 schools and businesses had proved its relevance to today's business environment.
She said: "Research shows that active learning improves students' understanding and retention of information and can be very effective in developing higher order cognitive skills such as problem solving and critical thinking."
Nevertheless the game would not have moved passed the design stage if not for the support of 50 sponsors across a range of supply chain-related businesses, which will enable 1,800 of the 2,800 games produced to be distributed free, along with training, to some 500 schools throughout the UK this autumn.
Maureen Barwell, human resources director of supply chain management company and platinum-level sponsor CHEP UK & Ireland commented: "CHEP is impressed by the way Business on the Move manages to combine the sophistication of the supply chain with the simplicity and fun any game needs to work."
A major attraction for sponsors is that their businesses feature in the game, playing the same role as they do in the real supply chain.
Alex Laffey, group network development director at Tesco, told The Loadstar: "We have an ambition to create new opportunities for millions of young people around the world and we want to use our scale and expertise to help them develop successful careers.
"It's a great game that not only inspires young people about the logistics industry but also helps them understand core business concepts," he added.
Chartered Institute of Logistics and Transport chief executive Steve Agg said: "Employing more than 10% of the working population in the UK ensures that there are great opportunities for young people and we want them to 'love logistics' when they come to consider their career options," he said.
And ocean carrier MSC told The Loadstar that it was "really proud to be a gold sponsor" of the game which it said "presents a great opportunity to educate young people about the importance of the logistics industry to the UK economy". Nick Barker, intermodal & transOps manager at MSC UK enthused: "We're really pleased to have been involved in such a great project and are excited to be sharing the game with schools next term."
Other sponsors include: Marks & Spencer, John Lewis, DP World London Gateway, TT Club and Multimodal.
The remaining 1,000 games will be on sale in September at a provisional price of £135 each to businesses and £92 each to schools and colleges.
However, the authors hope businesses may wish to sponsor sets of five games into local schools and learning centres and this option will start from £781 to include the appropriate training.
For more information: www.businessonthemove.org