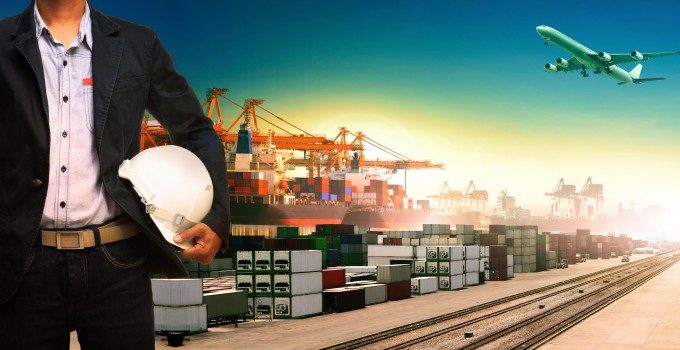 Nearly 10% of the UK working population is engaged in supply chain activity, yet the sector suffers from an acute recruitment crisis that extends way beyond truck drivers.
According to Christiane Beimel, vice-president of value added services at DHL Global Forwarding: "Supply chain managers are retiring faster than they can be replaced. There simply are not enough young people to backfill the pipeline."
DHL is one of 28 industry sponsors currently supporting NOVUS, a not-for-profit initiative in higher education that was launched in 2013 to provide a strategic solution to the challenge of the growing skills gap and talent shortfall in supply chain recruitment.
The brainchild of BiS-Henderson chief executive Andy Kaye, NOVUS is "seeking to inspire and recruit tomorrow's supply chain professionals" by engaging with A-level students and undergraduates to highlight the critical role the supply chain sector plays in their lives and the career opportunities open to them.
NOVUS, uniquely, helps students build their careers with a single package that provides a foundation of relevant education, training and experience, and come with a guaranteed starting graduate level supply chain job with one of the programme's sponsors.
With 120 students already enrolled and the first cohort set to graduate later this year, NOVUS remains on schedule to reach its target of 300 students within three years.
Although several of the 28 sponsors have forwarding capability, only one – Uniserve – actually is a freight forwarder.
Mr Kaye said: "The NOVUS scheme is all about attracting and developing the future leaders that the logistics, supply chain and freight forwarding industry needs. The students will benefit, and so will the companies in the scheme, because they will have a new pipeline of talent equipped with the knowledge and skills necessary to succeed. We hope to welcome many more forwarders to NOVUS in the future"
The problem is how to raise further awareness of the scheme so that it has traction beyond the traditional confines of the sector, and it remains worrying that the best ever opportunity to raise the profile of the sector with future working generations may be lost if other forwarders don't step up to the mark.
The Chartered Institute of Logistics & Transport's freight forwarding forum has limited capability to raise awareness of NOVUS beyond the CILT membership, while graduate schemes are outside the remit of BIFA, the sector's trade association, which means it is unable to promote NOVUS to its freight forwarding membership.
Author's comment: As chair of Chartered Institute of Logistics & Transport's freight forwarding forum, I believe it is imperative that awareness of the initiative spreads among the forwarding community, so that more leaders can share the vision and determination of executives such as Mr Kay, or Uniserve's Iain Liddell, in encouraging our brightest young people to recognise forwarding as a uniquely rewarding, supply chain career choice."