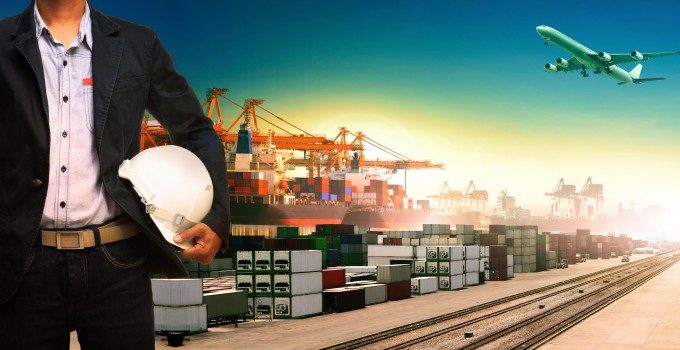 CEVA, which was defined this week in the latest Gartner research as a "challenger" 3PL, yesterday revealed a new confidence and hunger for innovation in an industry often seen as too traditional.
At the opening of the firm's first European Centre of Logistics Excellence, Leigh Pomlett, president Europe, said CEVA wanted to widen its reach and and help people understand the industry better.
"I think we work for one of the most misunderstood industries in the world," he said. "We are accused of being an industry which is lacking in innovation. This centre allows us to think in a more innovative way – this is a tool that enables us to do this."
The centre, based in CEVA's European headquarters in Ashby-de-la-Zouch, UK, follows those in Jacksonville, Florida and Singapore. A red carpet leads visitors along an exhibition of the supply chain, showcasing all the elements to CEVA's business, including a mock-up of a warehouse, complete with technology.
"It's a fast-moving industry, so the elements will change throughout the year," said Mr Pomlett. "We wanted to create an environment where we can
collaborate, and so that our customers and employees can come and see all that we do."
Whiteboards and TV screens allow customers to explain their business and to understand CEVA's. One display shows the company's "Zero Defect Start-up" implementation plan, which is designed to ensure that projects are delivered flawlessly, on time and within budget. One executive, who has been at the company for nearly three years, said CEVA was one of the most methodological and analytical logistics companies he had worked for.
Some two years ago, CEVA was plagued by financial uncertainties following a lack of investment by shareholder Apollo. But financial restructuring appears to have put it on a better footing, and the new CEO, Xavier Urbain, has been busy putting in place a new management team.
However, a common theme of complaint from CEVA executives is that the brand is not sufficiently well known globally, having existed only since 2007 as a result of the takeover of TNT Logistics by Apollo and subsequent merger with EGL Eagle Global Logistics.
The new centre, said Mr Pomlett, would help CEVA reach out to universities and schools as well as customers. Customers will also be offered the chance to see CEVA's operations at nearby customer bases in Leicestershire.
He added that it could also help CEVA recruit the best staff.
"We don't struggle to find employees, but I think we can do better. They don't tend to be young enough. Some of the best logisticians we have are female, but attracting females to this industry has been a problem for as long as I've been in it. We need to bridge that gap.
"The industry has developed beyond transportation and there is a lag [in recruitment]."
He also emphasised how critical IT had become: "It's a huge enabler in this business. Logistics is an IT business now."
Gartner's research on 3PLs revealed that, according to its metrics, no 3PL was "visionary". But, along with CEVA, Expeditors, UPS Supply Chain, DSV and Damco were all "challengers", where the service offering was yet to be completely global, and greater expertise was found in some industries than others – "customers may well feel the 'seams' of the organisation".