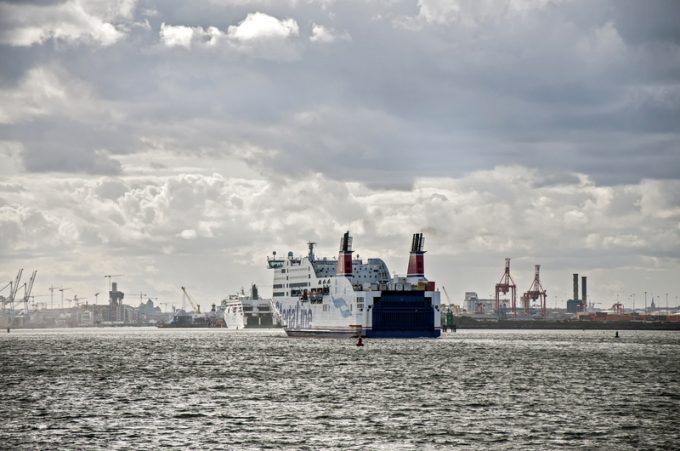 Brexit has proved to be a boon for shipping lines operating direct services between the Republic of Ireland (ROI) and continental Europe.
According to new data from the Irish Maritime Development Office (IMDO), although ROI ro-ro volumes in the third quarter were virtually unchanged from the same period in 2019 (the most suitable period of comparison, given pre-Brexit stockpiling in Q3 20), the choice of route has changed dramatically.
Now, around 33% of Ireland's traffic is being shipped on direct routes to ports in the European Union, up from the 16% share held throughout 2019. In the first nine months of 2021, ROI-EU traffic is already 52% above the total for 2019.
"In terms of capacity, Irish importers and exporters have benefited from a significant increase in the choice of direct EU services in 2021," explained the IMDO.
"After responding to a surge in 'direct demand', there are now 13 different direct EU ro-ro services available to Irish businesses, compared with six in 2019."
Meanwhile, Irish Sea ro-ro traffic between ROI and GB fell 20%, compared Q3 19, now accounting for 67% of ROI volumes, compared with 84% in 2019.
However, ro-ro volumes into Northern Ireland have reached "unprecedented levels"up 11% when compared with the third quarter of 2019.
The IDMO said: "Underpinning all of these trends are the new customs and trading arrangements between Ireland and the UK that came into force on 1 January 2021.
"Brexit has had a significant effect on ro-ro traffic on the island of Ireland. The most prominent impact has been on the use of the UK landbridge. Demand for the landbridge has fallen considerably, and this has driven the simultaneous decline in ROI-GB traffic and increase in direct ROI-EU traffic.
"In addition, some ro-ro traffic has also transferred away from ROI-GB routes and towards NI-GB routes. Ro-ro services at ROI ports have historically been utilised by many NI hauliers wishing to access markets in the Midlands and south-east of England.
"From early 2021, it was clear that haulage companies based in Northern Ireland had transferred some traffic away from ro-ro services in ROI in order to avoid the new customs requirements involved between Ireland and UK ports," the IMDO added.
It said a similar surge in direct ROI-EU volumes had been seen in the container sector, which were up 13% over the third quarter of 2019 and look set for continued growth as Irish exporters switch to containers due to Brexit-related issues.
"The vast majority of lo-lo [container] services on the island of Ireland are direct to continental EU ports. Lo-lo volumes have benefited greatly from the demand from Irish importers and exports to access EU markets directly, without the need to adhere to customs requirements at UK ports since Brexit," the IMDO said.
These trends were neatly highlighted late last week in Irish Continental Group's (ICG) trading update. ICG, which owns Irish Ferries, container feeder carrier Eucon and two terminals in Dublin and Belfast, said ro-ro volumes for the first nine months of the year were down 13% on 2020, but revenue increased by 24% year on year, "with Brexit negatively impacting freight volumes but positively impacting freight revenue as more freight customers take the longer direct route to France".
It added that Eucon's container volumes had increased 10.5% year on year.