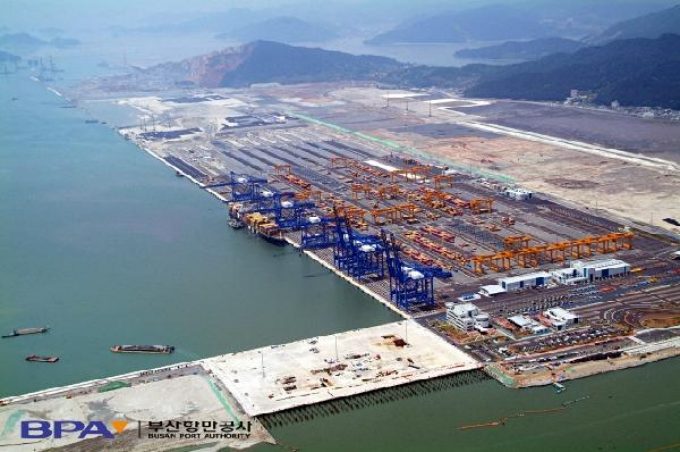 A terminal catering to feeder vessels is to be constructed in Busan New Port in an effort to cut trucking costs to the port from Busan's North Port.
Busan New Port opened in 2006 and has 23 berths, with another 22 berths to be completed in 2030. The New Port is mainly used by mainline operators as a port of call on the Asia-Europe and transpacific routes.
Feeder vessels pick up and discharge cargoes in Busan North Port, some 25km away, incurring additional trucking costs for transhipment cargo. Busan is the busiest transhipment port in Northeast Asia, accounting for more than half of containers passing through the Korean port.
Busan Port Authority has designated the feeder terminal to be constructed along a 384.8m pier in the northern part of the west container pier in Busan New Port, at a cost of $66.05m.
Construction of the lower part of the terminal, which caters to ships of up to 4,000 teu, has been awarded to DL E&C, the Daelim chaebol's construction arm, and completion is expected in 2024. Tenders for the construction of the upper part of the terminal have been launched, with an expected completion date in 2025.
Operations of the feeder terminal will be integrated with those of the other berths in the west container pier, which is situated at the entrance of Busan New Port. The pier is being developed with Phase 2-5 offering three berths for 20,000 teu vessels, to be completed by 2023; two berths for Phase 2-6 are slated to be completed by 2026. When fully operational, the pier is expected to process at least 3.55m teu annually.
On 19 August, Dongwon New Port Terminal consortium was chosen to operate the terminals in Busan New Port's west container pier.