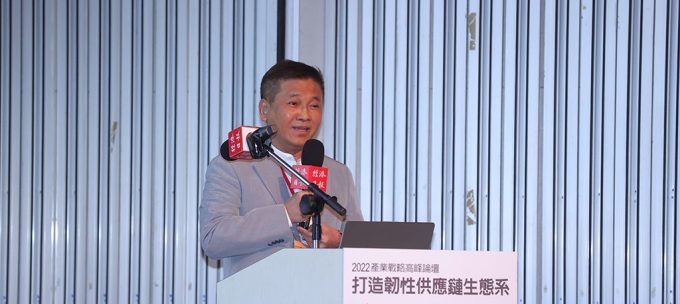 There will be a resumption of containership demolition next year as supply exceeds demand, predicted David Yen, founding chairman of T3EX Global Holdings, Taiwan's only publicly listed forwarder.
This year so far, none has been scrapped, compared with 16 boxships last year and 2020, with total capacity of 16,500 teu and 194,000 teu, respectively.
At an industry conference last week, Mr Yen projected that while container shipping demand would grow between 2.6% and 2.9% next year, this would be outstripped by supply, up between 7.1% and 8.1%.
"Freight rates will continue falling next year, and ships unsuitable for long-haul routes will be withdrawn or demolished," he said.
"This year, container shipping demand will go up marginally, by between 0.5% and 0.9%, while supply will rise by 4%. However, as freight rates remain higher than pre-Covid days, liner operators are still powering their vessels with more-expensive low-sulphur fuel oil (LSFO) and deploying small or mid-sized ships on long-haul lanes.
"Some large old ships that can't operate on LSFO will be recycled early. Therefore, it is expected that next year, overcapacity won't become a major challenge.
"In 2024, however, the pressure on liner operators will be even greater, because in the past two years they made a lot of money and vigorously built new ships. It is expected that many newbuildings will be launched in 2024 and 2025, which will increase the pressure of oversupply."
The logistics veteran added that next year, liner operators could divert tonnage from the more congested US west coast ports to the east coast.
He explained: "The infrastructure of the west coast ports is outdated, and the inland transport systems cannot digest the cargo volume, forcing shipping companies to transfer ships to the east coast ports, which could then become more congested, resulting in more declines for west coast freight rates."