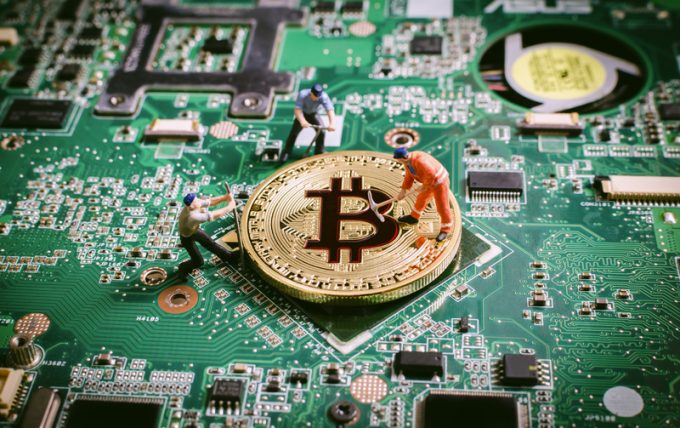 The collapse of outsourcing firm Carillion has highlighted the supply chain costs of late payment and re-emphasised the benefits of blockchain technology.
Chief executive of business assurance at ship classification society DNV GL Luca Crisciotti told The Loadstar in an exclusive interview today that blockchain assured suppliers that not only would they be paid, but also exactly when.
"Financial controls are embedded within the blockchain, with payments placed and received through smart contracts – it can cut out the 90-day payment terms," said Mr Crisciotti.
"Linking the payment processes to the blockchain ledger changes the relationship between producer and supplier, imbuing it with more trust."
He added that while blockchain was just one element of moving the supply chain to a digital platform, it is the component that forms the basis for the rest.
At DNV GL, he says, the technology's primary purpose is in supplying certification and assuring standards across parties.
"What we do every day is check that our clients follow the standards demanded by their partners – these can be international or company-specific.
"By providing this certification, our system assures continuity of performance at each level, and with data-levels dramatically increased so too is the reliability of blockchain systems."
And this data is not "fake" data, but reliable informational that can be used to provide further analysis of the supply chain.
Sunny Lu, chief executive of VeChain – which has been working alongside DNV GL – said customers were increasingly searching for faster, more secure methods of communication.
"Sending documents or payments in the ways historically used lacks efficiency – by making data available to everyone within the designated blockchain, efficiency is increased."
Mr Crisciotti's colleague and DNV GL business assurance digital transformation director, Renato Grottola, said blockchain could also "remove frictions including the duplication of documents and duplication of quality control standards".
He added: "For instance, product testing that is repeated multiple times throughout its journey from manufacturer to consumer can be drastically reduced."
With product life cycles getting shorter, Mr Grottola said supply chain complexity would only continue to increase. Trust in your supplier, he added, was no longer enough, with customers wanting – even demanding – the ability to track the product across the entire supply chain.
"Being able to identify products in the right way, is a key element in being able to trust your supply chain partners," said Mr Grottola. "If someone buys a $5,000 bottle of wine, they want assurances that they receive a $5,000 bottle of wine rather than any knock-off product.
"The supply chain is peculiar, as rather than each product or purchase being tested, sample batches are. Blockchain has the potential to test that each item is up to standard."
Presently such testing may be cost-prohibitive, but DNV GL believes that, as the price of internet of things-enabled devices decreases, so too will the cost of testing.
If this proves to be the case, then the levels of information and assurance provided by blockchain will only continue to increase.