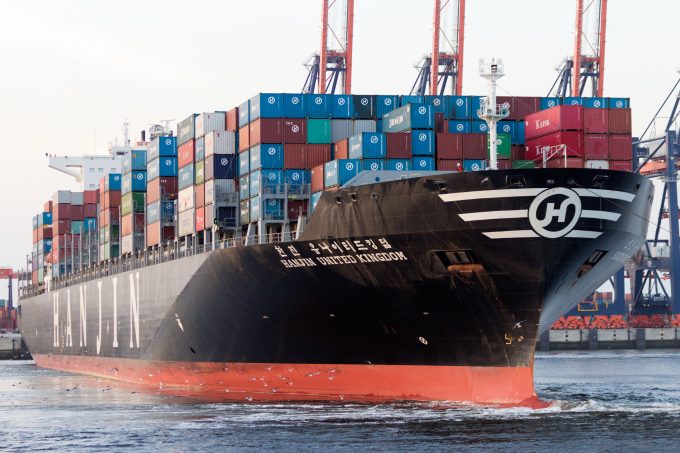 Creditors decided today not to extend financial support to Hanjin Shipping beyond the end of its restructuring scheme on 4 September.
This leaves South Korea's biggest shipping line with little option other than to file for court receivership.
Yesterday it appeared that Hanjin had made some progress in its negotiations with shipowners for reduced charter hire fees – a key requirement by creditors – by  reaching agreement with Seaspan.
However, any deal has not so far been substantiated by Seaspan, which is owed more than $18.6m in unpaid charter fees.
In any event, the move appears to have been too little and too late to appease Hanjin's creditors who have finally lost patience.
Led by state-owned Korea Development Bank (KDB), last week they rejected Hanjin's revised self-rescue plan, saying there was effectively "no difference" between the proposal and the previous one.
Hanjin had proposed injecting Won400bn ($360m) by selling stock to its affiliate Korean Air and raising another Won100bn from further asset sales.
But the cash-strapped company is known to require at least Won1.3trn over the next 18 months just to pay back debt and run its business.
KDB had demanded that Hanjin Group pump in at least Won700bn, but the parent was clearly reluctant for fear of putting the whole group in peril.
South Korea's top financial regulator, Yim Jong-yong, chairman of the Financial Services Commission (FSC), reaffirmed last week that there were no plans for the government to intervene.
He told reporters: "The government will let the company resolve its liquidity crisis on its own and handle the issue in accordance with 'principles' in case of failure."
Meanwhile, in response to a suggestion made by the Korea Shipowners' Association today, a Hanjin merger with restructuring compatriot Hyundai Merchant Marine (HMM) has been ruled out by KDB.
"A creditor-led restructuring will end now," said an official from KDB, warning: "The company will have to find its own way to survive."
However, this seems an impossibility and bankruptcy seems inevitable for Hanjin Shipping. It has debts of around $6bn and a debt-to-equity ratio of around 850%.
Shares in Hanjin collapsed on the news of the decision by creditors, before trading was halted today.
So what happens next?
The ramifications from a Hanjin court receivership would be severe for shipowners and service providers; they carry the biggest exposure and face receiving only a small percentage of what is owed to them.
Moreover, shippers will worry that their containers will be caught up in the ship arrests that would undoubtedly follow the bankruptcy of the carrier.
Finally, and not least, the CKYHE alliance would have to quickly distance itself from its bankrupt member by phasing out Hanjin ships and containers from joint operations, while the planning of THE Alliance – due to be formed next March and of which Hanjin was a key founding member alongside Hapag-Lloyd, MOL, NYK, K Line and Yang Ming – would likely to be thrown into chaos.