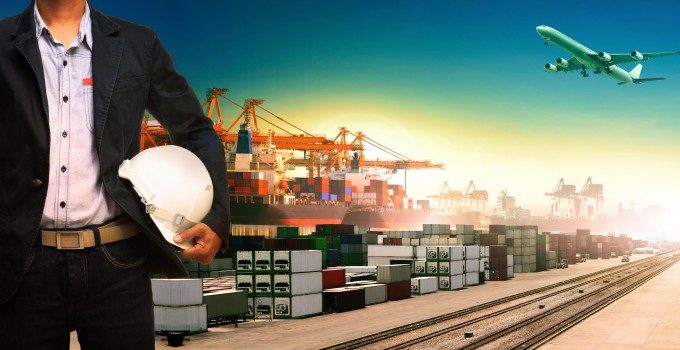 Atlas Air is betting on a real peak season for the second half, it told analysts in its second-quarter earnings call. Not only does it believe that the number of shipments will be considerably higher than last year, but that the goods themselves will be larger.
Bill Flynn, CEO and president of Atlas, told analysts yesterday: "Several major products, particularly the Xbox One and PlayStation 4, in our view, should drive fairly significant demand for schedule capacity, as well as into the charter market.
"The manufacturers themselves are talking about pre-orders being far in excess of the orders for the prior introduction of the Xbox 360 and even the prior iteration of PlayStation 4. The major retailers have announced that they are basically sold out of their pre-order capacity and not taking new orders at this time. And the manufacturers, at least in the case of Microsoft, have talked about the strength of these pre-orders.
"These game stations are large, or at least create quite a bit of volume when you think of the size of the unit and the packaging, and just the amount of volume they'll need to ship."
He also noted that capacity would decrease in the second half, partly due to fewer one-way military flights which have effectively subsidised additional capacity, backing this by showing that rates in July were higher than normal.
"In prior years, we've seen rates this time of year at $2.50 out of Hong Kong to West Coast, $2.70 out of Hong Kong to East Coast, Midwest. Those rates today are more typically $3.10, Hong Kong to West Coast; $3.30 to $3.50, Hong Kong to East Coast; and slightly higher out of Shanghai. So I think the absence of the one-way freighter is being seen very clearly in those kinds of rate given the seasonally soft shipping period we normally experience in July."
However David Campbell, an analyst at Thompson, Davis & Company, questioned Atlas's confidence over the second half. "It's hard to find a forwarder that's expecting any increase in air freight in the last six months of 2013. And they're pretty close to the market."
But Mr Flynn argued that Kuehne + Nagel had been "bullish", and added: "If the manufacturers' expectations around their shipping volumes for this year are accurate, they are going to need a significant amount of capacity to move the kind of volumes they indicate they want to move in a 10- to 12-week period."
Atlas, which reported first half net profits of $40.1m (down 8.1%), announced that its operating revenue for the second quarter was $403.6m, down 5% year on year, and that net profit had fallen 35% to £20.1m. However, its belief in hi-tech product launches in the second half led it to reaffirm its full-year outlook. In a statement, the company said: "We expect market growth during 2013 to be seasonal and second-half weighted."
The ACMI carrier has yet to place its ninth 747-8F, but said it was earning sufficient amounts operating scheduled services in Latin America. The carrier gave no time frame for the placement of the aircraft, suggesting that it did not have a customer lined up as yet.
"We expect that we will place the ninth -8F into ACMI," said Mr Flynn. "However, in the interim, we're running or operating that in revenue service and it is generating a similar, or consistent, level of return that we would expect on a 747-8 placed into ACMI."
Last month the financial publication Barrons stated that it believed there would be a peak – but that it could be short-lived. "The outlook for volume increases in the second half – driven primarily by anticipated hi-tech product launches [new phones, game systems, etc] and potential inventory shortages in the US – is increasingly optimistic, and while Atlas will participate in this surge, we believe the upside may be short-lived, and structural market challenges will limit longer-term growth."
Mr Flynn noted that the length of the surge would depend on consumer appetite for the products. "With good consumer acceptance, [demand] certainly could continue and should continue past the holiday season. Those [products] should … have continuing duration, and could certainly lead into a nice wave that continues well into the first quarter. I think fourth quarter will be very telling in terms of the durability going into Q1."