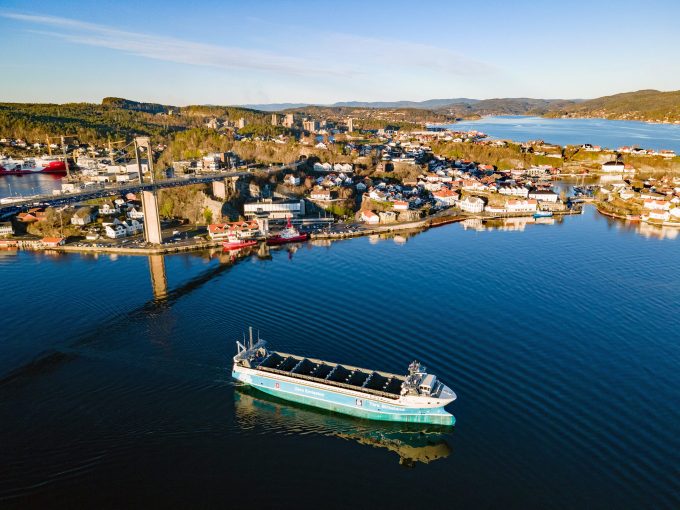 The UK has signed up to a 'green corridors' agreement alongside Norway, the Netherlands and the United States to bring about zero-emission shipping routes between these countries.
The agreement, made at the COP27 conference in the Egyptian resort of Sharm El Sheikh, opens up the possibility of carbon-free routes between several countries in the North Atlantic.
It also includes a separate agreement between the UK and US to launch a Green Shipping Corridor Task Force, a collaborative research and development effort.
Both Norway and the UK are well-placed to be able to offer green power to vessels through shore-power connections, thanks to an abundance of renewable energy. But while Norway is a market leader, home to dozens of shore power installations either built or in the pipeline, the UK remains "20 years behind" in offering shore power at ports, the UK Chamber of Shipping said earlier this year.
Currently, only two UK ports, Orkney and Southampton, are equipped with shore charging infrastructure, despite the fact that the UK power grid benefits from a large amount of offshore wind energy, with around 14GW installed.
The UK is second only to China in its total amount of installed offshore wind capacity – but distant from China in terms of shore power, with more than 50 systems installed across Chinese ports.
Various recent studies have shown that with suitable port infrastructure installed, including the ability to recharge at the quayside while loading and unloading, the economics of operating feeder vessels entirely on battery power could stack up.
In one example earlier this year, University Maritime Advisory Services said that for at least 17% of the US' coastal Jones Act fleet, switching to battery power would be more economical than alternative fuels.
Other all-electric vessels are either on order or in active use to carry containers on short routes. These include two 700 teu vessels for Cosco subsidiary Shanghai Pan-Asia Shipping, the famous Yara Birkeland, and another small Norwegian feeder on order for DB Schenker.
"The challenges posed by climate change are clear and the need to decarbonise maritime has never been greater," said UK Transport Secretary Mark Harper. "That's why we've committed to work alongside global partners to clean up the sector, improve air quality in and around our ports and coastal communities, and drive green investment into our economy.
"But we must not lose momentum. I'm delighted to say the UK has agreed to begin developing green shipping routes with some of our closest allies, as we work together to realise the ambitions of the Paris Agreement and limit global warming."
The Loadstar's coverage of COP27 is sponsored by EVERGREEN LINE: leading the development of a sustainable global container transportation system.
To find out more about EVERGREEN LINE's sustainability strategy please click HERE.