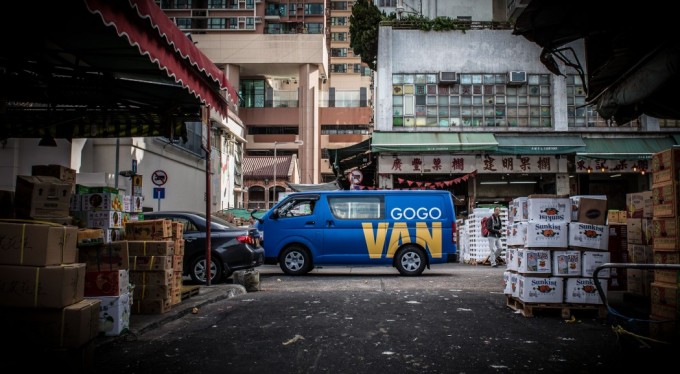 Asian logistics start-up GoGoVan says it will use its latest funding round to further "disrupt" the traditional logistics industry.
GoGoVan says the funding, partly raised from Chinese e-commerce giant Alibaba, will be used to create a new business model that will "change the very DNA of the logistics industry".
"The logistics industry is unoptimised and inefficient, with old and traditional processes," GoGoVan chief executive Steven Lam told The Loadstar.
He added: "There is also a lack of data collection and advanced technology that allows data analysts to improve their current system to maximise productivity.
"On top of that, many traditional companies' top management are not willing to change and ride on the smart technologies."
Founded in Hong Kong in 2013, GoGoVan has led the way in Uber-like mobile apps for last-mile e-commerce deliveries, catering largely to small online retailers, expanding into 13 cities across Singapore, Taiwan, China, South Korea and India.
Boasting two million app downloads, and a driver network numbering 150,000, GoGoVan has processed over 20 million orders with an aggregate transaction value of more than US$200m.
GoGoVan's cloud-based technology allows real-time tracking of drivers and parcels, transparent pricing and "smart" hiring of local drivers which, the company says, can shorten delivery windows to hours instead of "five-to-seven days".
Mr Lam said he saw GoGoVan as complementary to traditional logistics companies that cannot accept orders below a minimum quantity, and noted that the app had also been used by couriers to handle excess demand during peak seasons.
However, he warns, it is inevitable that GoGoVan's business model will "pose a threat to some, forcing these traditional companies to re-think their operational system and customer service to improve the overall logistics landscape".
GoGoVan is hoping to build upon the success of its mobile and cloud solutions to further develop its intelligent delivery management platform, GoGoEnterprise, which enables businesses to provide both scheduled and on-demand delivery by mobilising thousands of vehicles city-wide. Businesses can source logistics capacity and optimise delivery routes.
Through GoGoEnterprise, the firm is planning to move away from being primarily a service for individual online retailers to one that caters to all businesses sizes, including multinationals.
But perhaps more significantly, Mr Lam hinted that GoGoVan would also shift from providing purely last-mile deliveries to logistics services encompassing the whole supply chain.
"Our mission is to optimise logistics cost by providing innovative and cutting-edge technology; by deploying big data logistics analytics to all aspects of the delivery value chain.
"We want to create a new business model – LaaS [Logistics as a Service] for the industry."
Asked to explain LaaS in more detail, Mr Lam said: "This would involve building a product that can help clients manage their logistics demand and supply. The data and experiences accumulated over the years and cities will enable GoGoVan to create a good and effective product.
"Currently GoGoVan is managing the last-mile section of the delivery process, but we want to be able to take care of our clients as a whole. We will be working hard towards that goal," he said.