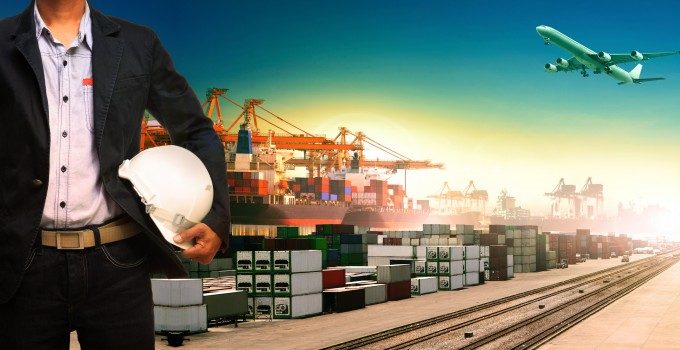 Shippers buying container slot space on the Far East-Mediterranean tradelane ought to be prepared to renegotiate contracts before they come up for renewal, as carriers continue to see high utilisation on the route.
Unlike its Asia-North Europe cousin, freight rate pricing on the trade has been uncharacteristically strong in recent months, as Europe's southern economies have begun to emerge from recession, and a combination of growing volumes and tighter capacity has pushed rate levels upwards.
New analysis from Drewry Maritime Research this morning argues that as a result of volumes rebounding after the later-than-usual Chinese New Year, freight rates on the spot market have steadily increased since March, and as the peak season gets underway some shippers with long-term contracts might find it difficult to get space at rates in line with their contracts.
"Westbound freight rates are likely to remain high until the end of the third quarter 2014, and some beneficial cargo owners may even find themselves having to re-negotiate contract rates mid-term due to MQCs [minimum quantity commitments] being exceeded," said the analyst.
Drewry said most carriers on the trade had cut contract rates at the beginning of the year to keep customers and retain market share, but with the spot market showing such strength post-Chinese New Year, the differential between spot and contract rates have grown to more than $500 per teu.
"Although no information on this is yet available, it is likely that more cargo will now be being shipped under contract terms than before – either through shippers switching terms of purchase to use others' BCO contracts, or shippers already exceeding their minimum volume commitments on a pro-rata basis," it said.
Rates have been surprisingly strong on the trade in recent months. The Drewry-inspired World Container Index saw average all-in freight rates quoted to forwarders for spot cargo on its Shanghai-Genoa leg rise from $2,734 per 40ft at the beginning of April to $3,000 per 40ft by the beginning of June – and then to $3,406 per 40ft on 12 June.
Volumes have also been on the rise, especially since February. Total first quarter westbound volumes grew 5.7% year-on-year to reach came to 1.2m teu – with Asia-West Med/North Africa registering to 576,000teu, and Asia-East Med seeing 594,000 teu.
And while the trade still waits to see what sort of capacity the P3 partners will look to deploy – Drewry estimates that, combined, Maersk, CMA CGM and MSC currently hold a 53% market share – once they are given final clearance to launch operations (China and South Korea still have to give it the nod), the only major capacity change this year has been May's merger of the CKYH Alliance's MD1 and PS1/MD3 services.
The former was a direct Asia-Med service that operated 10 ships averaging 8,660teu size, and the latter a pendulum service that deployed 13 ships of around 5,000teu size that ran from Asia to the Med, back to Asia and then to the US west coast.
In May, however, the alliance merged the two, creating the MD1/PM1, which operates 15 vessels of 10,000teu between Asia, the east and west Med, Asia and the US west coast, and represents a 16% reduction in the CKYH Alliance's capacity on the trade.
"The consequence of all schedule changes is that overall effective westbound vessel capacity fell by 1% between March and April, followed by another 2% in May," Drewry said.
As a result, vessel utilisation on the westbound leg jumped from 67% in February to 94% in March and 95% in April, according to Drewry's figures.
"May's cargo flow is still awaited, but according to industry sources, most ships remained close to full," it added.