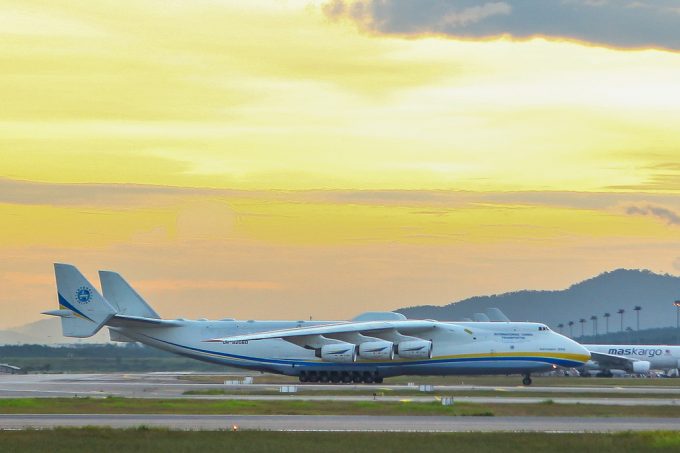 Antonov Airlines has recorded an 81% upturn in revenue for 2017, with the carrier seemingly benefiting from its advantages over rival Volga-Dnepr.
Citing a strategic partnership with Dreamlifts and the establishment of its UK headquarters, Antonov said it was the only AN-124 operator able to operate to and from the US under open skies agreements.
"Under Open Skies, between Ukraine and the US, Antonov is the only AN-124 operator granted blanket exemption for unlimited flights," it said.
"The agreement allows us to carry any type of cargo with only a few hours' notice, without the need to obtain US Department of Transport statements of authorisation."
But Antonov could also have been helped by its Russian competitor having had difficulties with major customer, US Transcom.
Sources also suggest that Volga-Dnepr has struggled to keep all its AN-124s operating, as they need to be maintenance-certified by rival Antonov.
Relations between the US and Russia have also soured, and Volga-Dnepr Group airline AirBridgeCargo found itself under the cosh from new DoT regulations imposed at the end of May, although as a charter carrier Volga-Dnepr was not directly affected.
Seen as tit-for-tat measures after Russia's "failure" to grant overflight rights to US airlines, carriers were given a week to file service schedules, frequencies, airports and flight times.
"We are taking this action in response to the failure of the Russian government to grant US carriers authorisations to overfly Russia," said the DoT filing. "[These rights are] provided by the air transport service agreement between the [US] government and the government of the Russian Federation, as amended."
Alongside the strong 2017 showing, Antonov also unveiled growth figures for January to May 2018, indicating its figures were up some 42% on the same period last year.
It has also been focusing on a fleet modernisation programme that will see the payload of two of its AN-124 airframes increase from 120 to 150 tonnes.
It added: "We will expand this across the remaining five airframes in due course."
Depending on how relations between the US and Russia progress, Antonov could find itself in a place where it holds a dominant position over the AN-124 market.
Antonov was quick to offer support and additional uplift after Volga-Dnepr's decision to exit the EU and Nato Strategic Airlift International Solution (Salis) earlier this year.
However, there were some that suggestions that EU and Nato countries could baulk at the higher fees Antonov charge.