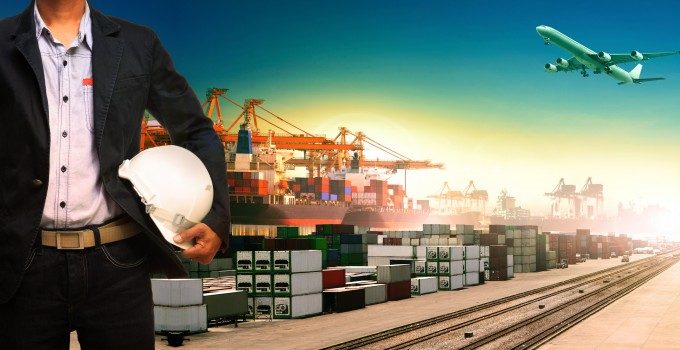 Container volumes continue to grow at unprecedented rates at North Europe's busiest ports, with Antwerp on course for a sixth successive record year.
In the nine months to September, the Belgian port saw its box volumes climb 6.7% year on year to more than 8.3m teu.
Chief executive Jacques Vandermeiren said: "2018 is already a peak year, not only because of the record figure we can present, but also because of the wave of investments in recent months.
"The significance of these investments [€2bn], cannot be stressed enough; they'll make an essential contribution to the future of our port and our role as the biggest economic driving force of Belgium."
Its largest market, Europe, also registered its strongest performance, with throughput climbing 12.4%, year on year, while North American volumes shot up 8.2%.
The only region that reported a dip, albeit marginal, was Central America, and while Asia's volumes also grew (2.2%), China's ban of used paper and plastic waste slowed the pace of growth.
"Owing to the Chinese import ban on old paper and plastic waste, export of full containers to China declined and more empty containers are exported," the port said.
"Imports from China after eight months stand at the status quo more or less, while exports are around 6.7% lower."
In Rotterdam, the container segment recorded a 5.7% upturn in container throughput, to 10.7m teu, masking an otherwise poor nine months in which total volumes dropped 0.4%,
According to a statement from the port, August set a new monthly record, having handled some 136,000 tonnes, with chief executive Allard Castelein praising the performance.
"The underlying shift in throughput figures that was observed in preceding quarters is continuing as expected," said Mr Castelein. "I am happy to see that the healthy growth in the containers segment – one of the port authority's spearheads – shows no signs of slowing down."
Rotterdam's Asia-Europe tradelane was a mixed bag, with imports up 10%, while outbound volumes dropped 7.6%, and overall throughput for North and South America surged 10% and 20%, respectively.
One industry source told The Loadstar container demand growth in the wider market had slowed to around 4%, year on year.
"So, I suspect that the exceptionally good peak season numbers at Antwerp and Rotterdam have something to do with the IT problems at Felixstowe," said the source.
"This has been ongoing since the summer and has seen a number of ships omit the call and dump their boxes at the Benelux ports."