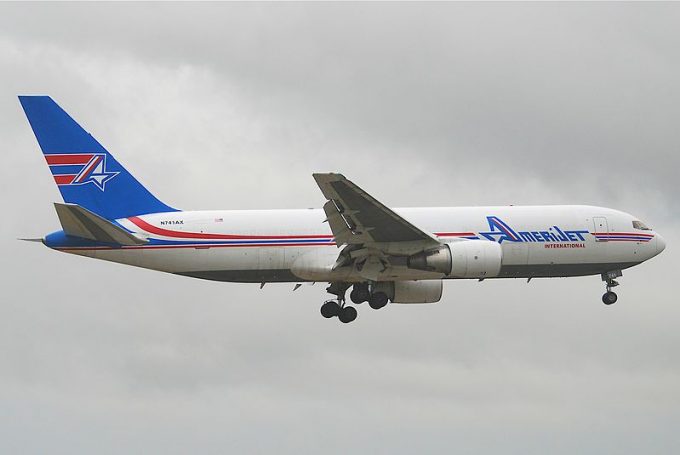 Amerijet, the Miami-based all-cargo carrier, has a new owner – private equity firm ZS Fund– and its CEO founder is set to be replaced.
ZS Fund paid HIG Capital an undisclosed sum for Amerijet, which operates 767Fs and 727Fs to destinations throughout the Caribbean, Central America, Mexico and South America.
It appears that CEO David Basset, who founded the company in 1974 and owns 34% of it, is to be replaced by Vic Karjian, former chairman of Swiss carrier Farnair and co-founder and CEO of Falcon Aviation Group.
Mr Karjian said: "This new partnership with ZS Fund signifies a very important step forward for Amerijet, ITN Worldwide, and their customers.
"We intend to continue to provide the professional service and highly reliable operations that Amerijet's customers have come to expect.
"With the support of ZS Fund, we plan to continue to grow and diversify our service offerings to create more products and opportunities to meet the needs of our current and future customers.
"We also want to express our gratitude to Dave Bassett for his exemplary leadership since founding Amerijet 42 years ago. He has worked tirelessly to build the company into what it is today."
ZS Fund's website says it makes "long-term investments in successful middle-market companies".  It promises to provide liquidity to businesses, while enabling them to keep a significant ownership stake and allow the company to be independent.
It controls one other logistics company, Transervice Logistics, which provides domestic US transport.