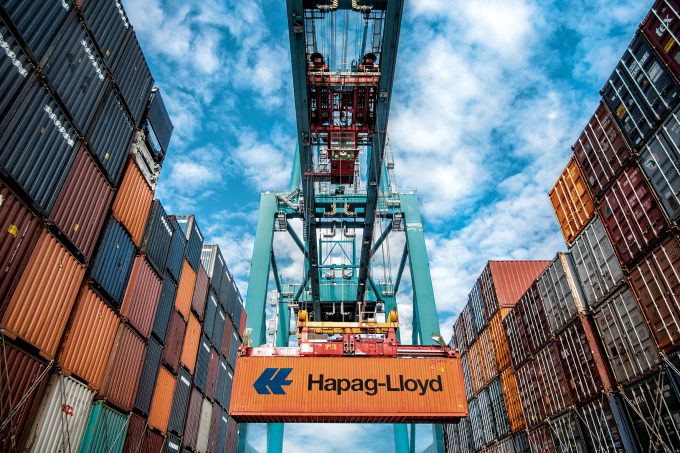 THE Alliance is to set up an independently managed trust fund to safeguard cargo operations should one of its liner shipping group members go bankrupt.
Hapag-Lloyd, Yang Ming, K Line, MOL and NYK said today they had finalised their network details ahead of THE Alliance launch on 1 April, and within the vessel sharing agreement (VSA) was a "unique contingency plan".
"It is envisioned that the fund will be used to continue operations in the event of insolvency of one or more of the member lines. An independent trust fund shall safeguard that customers' cargo on board the affected member's ships will be carried to the port of destination," said an alliance announcement.
THE Alliance said customer reaction to the "incident last summer" had shown "a clear demand for such a safety net".
When Hanjin Shipping entered receivership on 31 August, more than 100 ships were stranded around the world, with some 500,000 teu of cargo on board worth an estimated $14bn.
Due to Hanjin's membership of the CKYHE alliance and extensive slot charter agreement with other container lines, shippers that had not booked with the failed South Korean carrier were also caught up in the debacle, putting their supply chains at serious risk.
William Doyle, commissioner at the US Federal Maritime Commission, has for some time urged the inclusion of safeguards within alliance agreements to avoid a repeat of the extensive delays and costs suffered during the fallout of Hanjin's bankruptcy.
At last week's TPM Conference in Long Beach, commissioner Doyle argued that "things need to be done differently moving forward".
He said: "I firmly believe that if you are going to join an alliance it is the responsibility of the alliance members to ensure the cargo gets where it needs to go.
He continued: "The responsibility is to get the ship into port and get it unloaded, get empties on board and get the ship back out to sea.
"The industry needs to investigate options such as insurance contracts or pooled funds to protect shippers from the fallout of a carrier collapse."
Today, in response to THE Alliance's announcement, Mr Doyle said: "I welcome this initiative undertaken by THE Alliance carriers to shippers and other customers in the event a carrier member becomes insolvent. The Hanjin bankruptcy served as a wake-up call to carriers, shippers, and government authorities. THE Alliance's efforts to create a mechanism to keep cargo and commerce flowing in the event of another carrier bankruptcy demonstrates that carriers and alliances have heard the concerns of the shipping public and are working to create commercial solutions to address those concerns.  It is far better for the private sector to develop their own commercial safeguards in an industry as complex as shipping, than to have governments come in and dictate regulations."
The Loadstar has seen a draft of THE Alliance VSA, which makes provision for the other (non-bankrupt) carriers to "make arrangements directly" with "entities providing vessels", and with "agents or subcontractors of the affected party".
A carrier source said that carrier solvency had moved to near the top of the agenda, "just behind rates", in discussions between his company and shippers, and the provisions would be "used as a marketing tool".
Today's announcement by THE Alliance is likely to push the rival Ocean Alliance into including similar safeguards to reassure customers.
Meanwhile, 2M alliance members Maersk Line and MSC have already been obliged to reassure customers concerned about their "strategic cooperation" agreement with Hyundai Merchant Marine (HMM), a carrier still subject to a creditor-led restructuring.
On the transpacific trade, where 2M has a slot swap agreement with HMM, they have assured customers that their containers will not be loaded on board HMM vessels without their prior agreement.
For other routes covered by the scope of the agreement – Asia to Europe and Asia to the US east coast – Maersk and MSC have stated that containers will "only" be loaded onto 2M vessels.