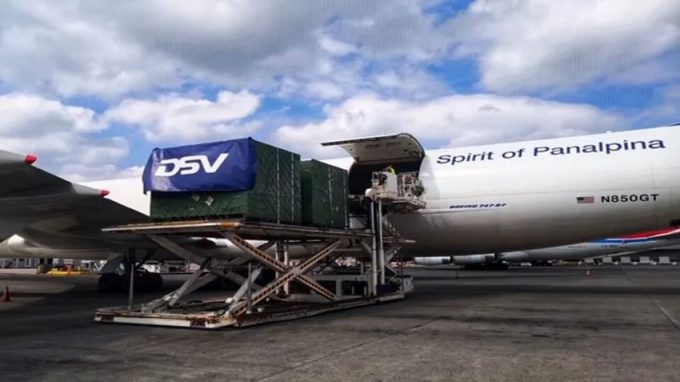 The airfreight forwarding market could split into the 'haves' and the 'have nots', after two years of strong profits. But it is as yet unclear which of those models will profit most.
Since the start of the pandemic, airfreight has seen a huge increase in prices – and a big increase in profits for forwarders who have used their market knowledge to stay one step ahead and exploit opportunities, according to a report out this week by Transport Intelligence.
"The forwarders' response to [the pandemic market] has been complex. In theory, there ought to be a linear response to increases in airfreight. A key aspect of the freight forwarding business model is the ability to pass on cost increases to customers.
"What we have seen over the past two years is that gross profit has risen, but not as much as the cost of airfreight itself. Gross profit as a proportion of revenue has fallen, however, it has risen in absolute terms as the price of air forwarding has risen in absolute terms. This trend can also be seen in K+N and DHL Global Forwarding's numbers.
"It should be strongly noted, however, that there is more to the gross profit and profit (i.e. ebit, ebitda) figures than the increase in air freight rates. Indeed, such has been the dysfunction in the market that unusual new opportunities opened up for forwarders."
The report noted that the move towards charter flights, which many major forwarders have signed up to on a medium-term basis, "appears to have been lucrative for both the aircraft operator and the forwarder".
"The shortage of belly freight created exceptional market conditions. Freight forwarders were better placed to understand the market than their customers and exploit the high prices the shortage created."
It continued: "However, the underlying issue of the forwarders' superior market understanding should not be underestimated. It is very probably this competitive advantage that has under-pinned the ability of forwarders to profit so effectively in the unusual market of 2020-2021."
The report suggested that the peculiarities of the market would likely have led to differences in the profitability of forwarders, but instead: "It appears that the unusual market conditions have lifted all of the major forwarders to a roughly equal extent."
Two stand out – DHL Global Forwarding lost market share, coming from a difficult start following its IT project failure in 2018 which led to it rationalising its customer base, while acquisitive DSV and Kuehne + Nagel increased volumes.
The report also examines the forwarding arms of Maersk (Damco) and CMA CGM (Ceva), both of which have invested in aircraft. CMA's Ceva has seen a sustained fall in volumes since 2016, only partially reversed in the past two years.
"Maersk/Damco has also seen less growth than one might expect. What has boosted the revenues and the profits of these two forwarders is the exceptional conditions of the market."
The report noted that while both Maersk and CMA have experience in managing highly capitalised assets, will aircraft ownership actually strengthen their airfreight forwarding arms? The capacity is only useful in times of shortage, although it will give both companies insights on pricing, it said.
But it shows a market split between business models – forwarders who can buy aircraft; forwarders who can charter aircraft; and those that can do neither.
The winners will be determined by the future shape of the market. While belly capacity is coming back fast, there are other capacity restrictions caused by lack of labour – although this is expected to be temporary. There is ultimately expected to be an oversupply of bellies – while freighters have become more popular than ever, and will focus on cargo-heavy routes developed by forwarders themselves, rather than the airlines.
The TI report predicted that this will lead to a collapse in the charter market; a fall in profitability; and a division in the market between forwarders – all as costs continue to rise, both in terms of fuel and aircraft operating costs.
It should be an interesting development to watch.
You can download the report here.