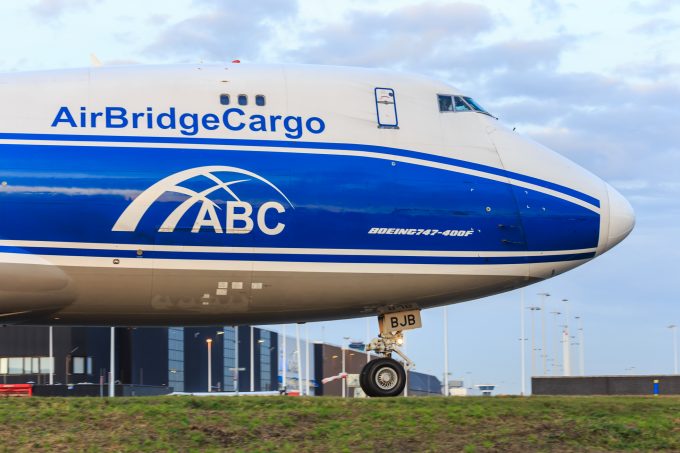 Competition in the US market has increased again as AirBridgeCargo launched its sixth US destination, to Seattle.
Flying twice-weekly between Moscow and Seattle, the aircraft will also call at Chicago and Amsterdam.
While transatlantic volumes have been steady, yields have been under pressure, and the effects of ABC's increasing capacity and network is being felt throughout the market, reported one airline.
AirBridgeCargo this month won the right to operate between Russia, "via intermediate points", and Seattle, Columbus, Boston, Washington DC and San Francisco.
The move to open Seattle services follows a deal the carrier agreed in July with Boeing, which is delivering further 747-8Fs to ABC, for an aerospace logistics contract with Boeing.
Robert van de Weg, ABC's senior vice president, marketing & sales, hopes the destination will attract other aerospace contracts.
"For customers in Asia, we will also offer solutions for aerospace cargoes from China, Japan, Korea and Singapore with a prime service to this important gateway," he said.
Aside from aerospace components, the carrier is expecting machinery, fish, seafood and other perishables on its new service.
The vast amount of belly capacity on transatlantic and US routes has caused freight volume and yield drops at some of the large passenger carriers, while increased numbers of freighter operations is affecting business still further.
Hendrik Falk, ABC's vice president for North and South America, noted Sea-Tac Airport's willingness to welcome freight.
"As an all-cargo operator, it is always rewarding to see airports that were previously mainly passenger-oriented turning their attention towards cargo carriers.
"We have witnessed Sea-Tac's commitment to supporting cargo operators and it is no wonder that the airport is gaining a much more prominent profile with cargo operators."
ABC already serves Dallas, Atlanta, Houston, Los Angeles and Chicago.