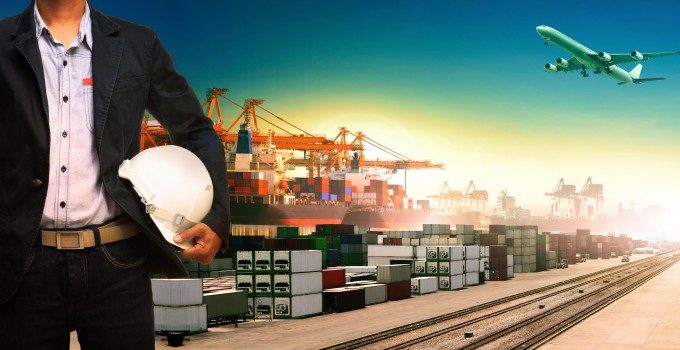 Calls for tripartite talks and improved transparency across the air freight supply chain have met with broad support –but also some scepticism.
While stronger relationships and better visibility would lead to greater efficiency, it could also threaten some stakeholders' earning potential, Air Cargo Africa delegates were told last week.
Speaking on a panel at the event in Johannesburg, airlines, handlers and forwarders warned that the industry would fail to capitalise on growth if companies didn't strengthen their relationships.
Delegates agreed, with a significant majority voting for stronger tripartite relationships.
"We need more collaboration," said Ivin George, vp air freight for DHL Global Forwarding. "All stakeholders need to get involved on an equal basis – not just forwarders and airlines. Unless everyone is in it together from the start, it won't work."
David Shepherd, global head commercial for IAG Cargo, added: "It is no coincidence that the strongest area of service is where we have strong tripartite players. In the pharma and perishables market, the end customers are focused on the product – they want to get involved. Everyone is much better at listening if something might impinge on the quality of the product."
But on the sidelines of the event, Enno Osinga, cargo chief for Schiphol, questioned whether the air freight industry used the right language.
"When we talk to end users, they don't recognise the word 'shipper' – they are manufacturers, or retailers. I think we lose some of our relationship by using the wrong terminology. And if you talk to pharmaceutical companies they are focused on the patient and patient safety, not the commodity or its movement."
The problem, of course, is the lack of integration between the parties, but as Steven Verhasselt, business development manager for Liege Airport, noted, that is where companies make their money.
"Every stakeholder has its own part of the supply chain, and wants to make that part as big as possible, as that's how you make money. In that case, transparency is not always the best option."
The call for stronger relationships was not simply the airline/forwarder/shipper triumvirate; Swissport's Colin Baldwin, vp cargo for Africa, called for handlers to be included.
"Our challenge is getting to work more closely with the forwarder. We have a contractual agreement with the carriers, but the cargo comes and goes to  the forwarder, with whom we have little or no partnership in place."
While Swissport has been trialling closer contact with forwarders, infrastructure could be problematic, noted Nils Pries Knudsen, head of global cargo for Swissport. "We've been working on a project which focuses on it," he explained.
"We see a huge amount of merit in having a relationship with forwarders. We handle – and so does the forwarder – so from an efficiency point of view, you could cut something out cost-wise, and share a warehouse, which could benefit the whole supply chain. What makes it difficult is that the infrastructure is not geared up for it. So while it's attractive on paper, it's not always suitable."
There were also calls for more joined-up thinking between authorities – especially in Africa where Customs and security regulations can differ significantly.