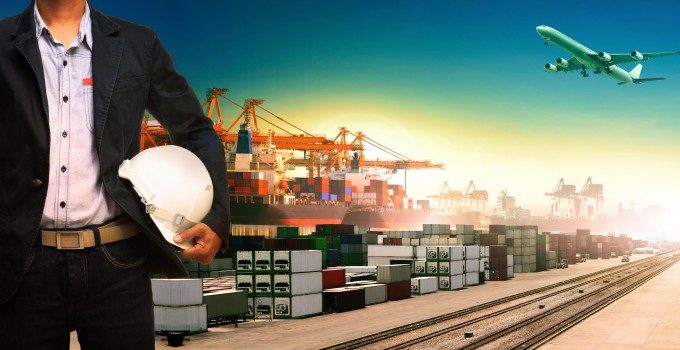 Qatar Airways Cargo has become the second airline to adopt an all-in rate and put an end to fuel and security surcharges.
In a week in which the French freight forwarding industry expressed anger at airlines which have failed to cut fuel surcharges, the move was welcomed by customers.
In a letter to customers on January 12, Qatar Airways said that it "recognises that current surcharge conventions expose the supply chain to significant price volatility. After careful consideration and following the requests of its customers…[Qatar] concluded that for us, a revision of this principle is necessary."
From April, the carrier will replace the "++ structure" and "abolish both its fuel and security surcharges".
The decision follows last week's move by Emirates to end fuel and security surcharges.
TLF Overseas, a French supply chain and logistics association representing forwarders, issued a statement backing the change.
It said: "TLF Overseas welcomes the announcement made recently by an airline that it will change its rate structure, having understood how difficult it is to manage the current system of an amount of surcharges and ancillary costs backed to freight rates. TLF Overseas encourages other airlines to follow suit."
The fuel surcharge has come under the spotlight in recent months as fuel prices continue to fall. IATA's Jet Fuel Price Monitor this morning shows that the jet fuel price has fallen more than 43% since January 2 2014.
However, forwarders claim that airlines have not passed on this price advantage.
Florent Noblet, airfreight delegate for LF Overseas, told The Loadstar: "My members consider that a majority of airlines should decrease their fuel surcharges, and this decline is expected by the forwarders to be higher and much more in line with the real variation of the oil prices,"
TLF's statement added: "Primarily temporary, the fuel surcharge became permanent and uncorrelated to the variation of the oil prices, apart from when they have been taking a bullish direction. Air carriers were indeed more likely over the past 13 years to increase their fuel surcharge as soon as the oil price rose rather than granting cuts when it decreased."
Mr Noblet singled out Air France Cargo as a carrier which appeared not to have implemented fuel surcharge decreases reflecting the fall in fuel price.
The carrier told The Loadstar that if there were to be any FSC changes, customers would be informed before media. It also stated that information on its hedging policy was confidential.
However, an article in Bloomberg in August stated that "Air France-KLM hedged 63% of its estimated $2.4bn fuel bill for the third quarter, compared with 75% of its $2.5bn consumption a year earlier, data from the company show. That was the biggest percentage decrease among the largest European carriers, and it was the only company to reduce hedging for all periods when it reported half-year earnings on July 25."
Air France-KLM Cargo's website gives fuel surcharge levels as at 11 September, 2012, although its security surcharge was updated in November 2014.
"It is true that many airlines buy fuel in advance," acknowledged Klaus Pfab, chairman of the Clecat Air Logistics Institute and former CEO of DHL Global Forwarding France. "But when fuel increases, they increase the surcharge immediately. Now there has been a significant reduction – but they haven't reduced it.
"The FSC has become higher than the air freight charge in many cases," he noted, calling the situation "ridiculous".
"Airlines say they can decrease the freight rate because the FSC is high. But the rate is there to cover their other costs."
He said that forwarders were not concerned about being locked into all-in rates. "There is a negotiation to be had. Fuel prices can go up or down and forwarders will either absorb the cost or benefit from it."
He added: "I think this decision by Emirates and Qatar will force other airlines to go in the same direction. Customers will favour airlines where there is transparency.
"And airlines that maintain complicated, and not user-friendly, rates will probably get less freight than the others."