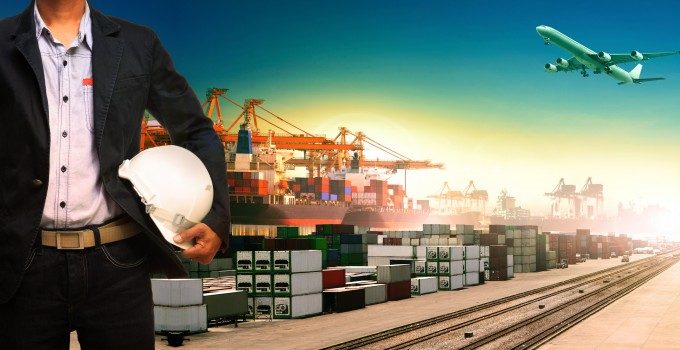 How can the air freight industry sharpen up its act, and take time out of the six-day end-to-end supply chain that has seen no improvement over the last 40 years?
The "need for speed" was a key discussion point on the opening morning of the Air Cargo Handling Conference at Milan's Malpensa Airport. Glyn Hughes, head of cargo at IATA, said he had been challenged by his predecessor, the now retired Des Vertannes, to remove 48 hours from the shipment cycle and the industry is still searching for answers.
"It's not us," insisted the handling community.
David Ambridge, general manager cargo, Bangkok Flight Services, told the conference: "The longest flight is 16 hours, and the handler needs a maximum of eight hours, so 24 hours we can account for. We've got to ask why cargo is arriving two days before the flight and awaiting collection for several more days on arrival."
A former FedEx man, Mr Ambridge knows it does not have to be like this. The integrators were achieving Customs pre-clearance in the 1980s, he said.
Speaking to The Loadstar ahead of the event,  Nils Knudsen, head of global cargo at Swissport, said the handler had "done some homework" into the causes of dwell time. At one typical station in Central Europe it receives export cargo 15 to 20 hours before flight departure, while it takes from 30 to 36 hours for import cargo to be collected after arrival in its warehouse.
"It's absolutely ridiculous and has opened our eyes," Mr Knudsen said.
"We have stuff in our hands that is built for fast transit, not storage. A change of behaviour is needed in the system. We don't want to hold goods, it's the main cost driver for us. We want goods in and out. Perhaps we should increase our charges."
As the global air freight market starts to splutter back to life, Swissport is looking more closely at what makes for profitable growth, rather than chasing growth at any price.
"Since 2008 the power has been with the customer, but now we're in a more stable situation we can start to analyse their contribution, station by station," said Mr Knudsen.
"Before we were focused on what customers were paying per kilo, but now we're looking at the full profile. With new customers especially, the situation after three to six months is not always what you expected, and you have to renegotiate or look at ways of cutting costs."
The market remains volatile from month to month, Mr Knudsen said. "We have been seeing year-on-year growth of between 4% and 11%."
The patchy nature of the recovery has forced Swissport to make some tough choices. It pulled out of JFK in June and will complete its exit from the Copenhagen market by October 1 after agreeing to sell its operation there to rival WFS.
The latter decision is close to Mr Knudsen's heart as a native of Denmark.
"We went in as a third player two years ago and got the expected customers. Your fixed costs are high in a dedicated warehouse and it's difficult to make money without critical mass.
"The question was, do you close and lay off your people or sell the asset, raise money from it and enable it to keep going? This way, 85% of our people were offered an opportunity in the new environment."
When the boot is on the other foot and a carrier withdraws a freighter, Mr Knudsen pointed out, it can be a more hard-nosed process, and the handler can receive as little as 60 days' notice.
Swissport is continuing its push into developing markets.
"China's export growth is slowing, but when there's a new iPhone everyone is happy," he said. African throughput is growing significantly and the company will open a new perishables facility in Dar es Salaam, a major flower exporter, in the first quarter of 2015.