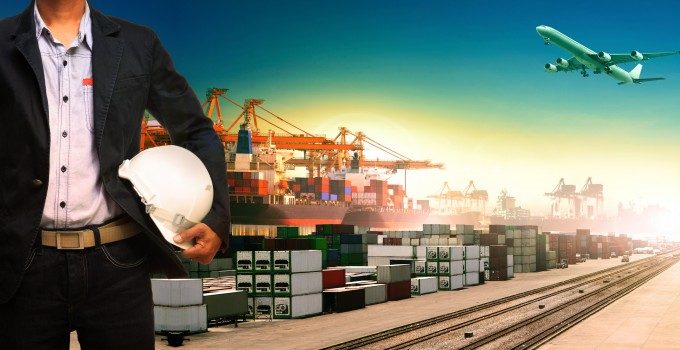 One major high-tech shipper is suffering damage to up to 4% of its inbound air cargo into Europe.
According to a risk manager for the supply chain arm of a shipper, problems rarely occur with the direct flights on which the company normally seeks to transport its electronic goods.
However, when it's "touched" in transit – broken down, rebuilt or simply transferred between flights – the delegate told this week's Air Cargo Handling Conference in Milan, that the problems were "horrendous" and difficult to pinpoint.
He said: "There are too many links in the chain. It's never the cargo handling agent, never the forwarder, never the airline."
He put the initial damage rate at 2% to 4%, but suggested it was an even bigger issue once consumers returned goods, owing to problems that the manufacturer did not initially spot.
"Return logistics is a real nightmare," he commented.
Despite paying a premium rate for direct flights to Amsterdam Schiphol and three other major European gateway airports, the manufacturer sometimes found that shipments had been delayed in Dubai because someone else was paying an "even higher rate," he claimed.
The shipper's airfreight volumes have dropped sharply following a reorganisation earlier this year which is enabling it to focus on mobile devices.
The company is still handling most air freight through its in-house forwarder but it expected that "decisions will be made" following the loss of volumes.
It is now using fewer ULDs and has identified loose transportation of small consignments as a potential cause of damage. Although the company has designed additional protective corners and covers, it accepted that an overall reduction in packaging specification could also be an issue.
Procurement managers in manufacturing companies "always go for lowest cost," he said. He included his own, which was "going through difficult times" as it downsized.
He admitted that shippers were often the cause of their own problems by failing to pay their service providers enough. Trying to save a million dollars on transport could cost companies millions more in lost business, he acknowledged.
Following an earlier debate at the conference about the difficulties the air cargo industry faced in recruiting personnel, he even admitted: "We're losing people who have been around a long time, and there's a drop-off in quality."
On route from airports of entry to a variety of European DCs, the manufacturer is as much concerned about the criminal threat as it is about the risk of damage to its electronic devices.
Although it was theft of pharmaceuticals and cigarettes that often took the headlines, the executive said official figures showed that consumer electronics were still the number-one target.
"Planes on wheels" – the fact that there are so few remaining freighter services within Europe and that 95% of air freight moves by truck within Europe – is a key concern for shippers.
Shippers seek to keep  products moving, so accept no responsibility for the six-day average door-to-door time that the air freight supply chain is now intent on reducing.
"Cargo at rest is cargo at risk," said the manager.
A moving shipment is more secure, so it is in the manufacturer's own interest to pick up the goods as soon as possible from the airport. It demanded high racks or secure cages in the warehouse and two-driver trucks on the road, following full TAPA protocols.
In a parting shot at Europe's air freight community, he claimed there was too much focus on export cargo. Using the analogy of slower service in a restaurant, "when they know they won't be selling you any more wine", he said that once the sale is made, and given that security clearance was now completed at the point of origin, "there's too little attention to import cargo, and service is impacted".