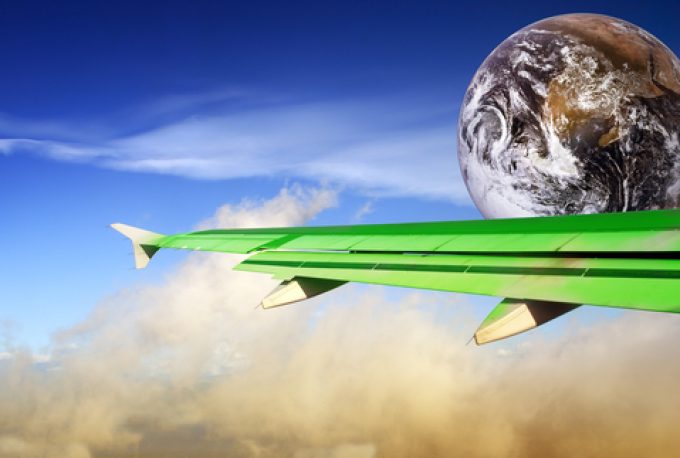 AF-KLM Cargo has launched a new way of offering sustainable aviation fuel (SAF) to customers by giving them the option of how much to use on each flight.
It has introduced a 'goSAF' element to its booking portal, which can set one of four levels of contribution for each shipment, with an emission and cost calculator to help customers decide.
The move follows an admission by DHL that it had initially got its SAF sales strategy wrong.
"Customers tell us they need to do something and are willing to invest – but no one knows how," explained Michiel Greeven, EVP sales at DHL Express. "We bought 800 million litres of SAF, but were unable to master the sales process.
"Where we went wrong was that we asked if customers wanted 100% SAF [on their flight], four times more expensive, and the customers said no. The offer needs to be manageable, maybe 5% or 10% – that's doable.
"We've been working on it extensively and we have a comprehensive case to sell SAF. Customers need to do something. Transport is a big chunk of their emissions," he said at last month's IATA WCS in London.
He said customers needed to partner with companies to invest in SAF – like with the AF-KLM model, where the SAF programme already has 40 customers.
AF-KLM also now adds between 0.5% and 1% of SAF to all flights departing from Paris and Amsterdam. It said: "Although this percentage may seem tiny, it is an important step in the right direction.
"We will keep cooperating with industry partners in seeking ingenious solutions and innovations that will promote the use and accelerate the production of SAF."
A spokesperson told The Loadstar the carrier group was confident it had enough SAF to meet demand from the new scheme, explaining: "All investments in sustainable aviation fuel – including via goSAF – will be fully utilised to purchase more SAF."
And Etihad's Martin Drew, SVP sales and cargo, added: "Governments needs to support the production of SAF. They can play a key role. There is a mandate in France now that's going to be key."
There are still issues with the availability of supply of SAF, however, said fuel company Neste.
"All the SAF procured has been bought," said Jonathan Wood, VP EMEA, renewable aviation. "But we are seeing demand in the cargo and corporate passenger space. Customers will need to contribute to funding and, as we scale-up, economies of scale will help."
Neste has invested $5bn in expanding plants in Singapore, Rotterdam and the US, and Mr Wood added: "There will be about 15 times more SAF available by the end of next year. We need to expand capacity and feedstocks, and new technologies will help.
"But global fuel demand is 30 billion gallons – that's what we should be aiming for. It's going to be hard to get there by 2030."