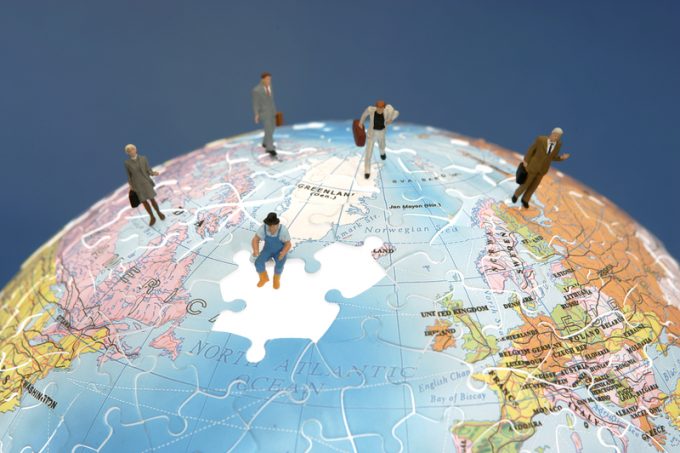 AIT Worldwide Logistics ended 2020 on a high note: On 21 December the Illinois-based logistics firm announced an agreement to acquire Fiege Forwarding from its German parent, less than a month after agreeing to take over UK delivery specialist Panther Logistics.
"There are a lot of companies that are on the defensive, but we find this is the time to go on the offensive and take advantage of gaining market share," said AIT president and CEO Vaughn Moore.
Panther, which specialises in residential deliveries, particularly white-glove and two-man services, will give AIT a European leg for its growing e-commerce business, one of its main areas of expansion. Panther employs more than 400 people across eight locations in the UK.
For now the focus remains on the UK, but AIT aims to use Panther as a platform for expansion of e-commerce logistics in Europe through a mix of organic growth and acquisition, said Mr Moore.
With its specialised focus, Panther will enjoy a relatively high degree of autonomy for some time before being introduced to AIT's clients. Mr Moore reckons the integration will take about 12 months, possibly a bit longer.
With Fiege, on the other hand, integration is off to a flying start. Both companies have worked together for years, have similar cultures and use the same IT platform. The German forwarder's vertical expertise in healthcare and industrial sectors matches AIT's portfolio.
Moreover, their networks are complementary. AIT has concentrated largely on North America and Asia, and Fiege gives it a footprint in five European countries as well as boosting its own presence in China, adding the Asia-Europe tradelane into the mix. This significantly strengthens AIT's strategic focus on the North America-Asia-Europe triangle.
More expansion is to follow. "We will go into Eastern Europe and continue to expand in Europe with Fiege," Mr Moore said.
Likewise, AIT is looking to build its presence in Asia, looking primarily to South-east Asia. As elsewhere, a good chunk of this will be through takeovers, says Mr Moore. He estimates that about 60% will be organic expansion and the remainder via acquisitions.
In light of AIT's expansion in recent years, the momentum and mix are hardly surprising. In 2018, it took over WorldFresh Express and ConneXion WorldCargo, followed by Unitrans International last year.
As these takeovers indicate, another key plank in AIT's expansion strategy has been the build-up of expertise in particular verticals. The company has a broadly diversified product portfolio, but it is targeting specific sectors for growth, notably e-commerce and healthcare, but the industrial segment remains strong.
Outside of sector expertise and geographic reach, another target for this year is the acquisition of a truck brokerage "of good size" in the US to strengthen the company's ability to serve its existing clients as well as gain market share in that space, Mr Moore said.
Having multimodal capabilities is giving logistics firms an advantage over rivals that concentrate on one or two modes, he added. This has become more pronounced in the volatile market situation since the outbreak of the Covid-19 pandemic, which has made it more challenging for shippers to make forecasts and demands increased flexibility.
This has also led to a greater degree of integration with clients, Mr Moore said.
"We found clients desire much more of someone that's willing to create a customised solution for them, instead of just plugging into the machine," he explained. "And I think the best relationships are built when the client doesn't have to ask everything to be done. Sometimes you can anticipate that need for the client or have an opportunity for cost savings or a delivery shrinking timeframe."
The disruption and uncertainty that companies have experienced are having repercussions on supply chains.
"Do I believe the supply chain is being reinvented as we speak? Absolutely, and it's being done on an individual basis, in my opinion, for each client, for each company – and those that are willing to adapt, and adapt quickly, are the ones that are going to win. Those that are not looking to adapt and are not looking to reinvent are going to wither on the vine and be dinosaurs in our industry," he said.