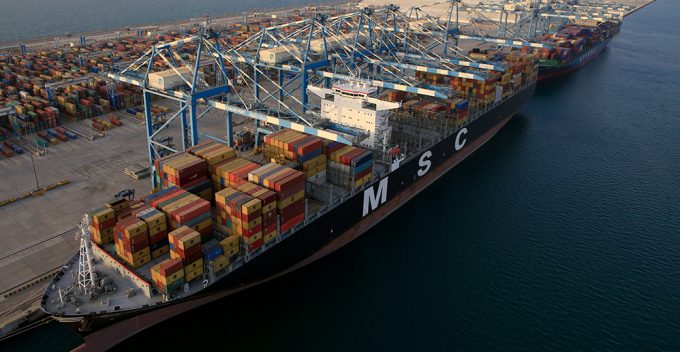 AD Ports has acquired an 80% share in regional vessel operator Global Feeder Shipping (GFS) for $800m.
It's a move that will see the port operator also secure a significant share of the regional feeder market.
Subject to regulatory approvals, the deal will see the Abu Dhabi Securities Exchange-listed AD Ports Group become the largest regional feeder operator serving Asia, the Subcontinent, Middle East and Africa.
GFS will be integrated into AD Ports' own feeder network with operators Safeen and Transfar, making up a combined fleet of 35 feeder vessels with an aggregate capacity in excess of 100,000 teu, and making it the 20th-largest vessel operator on Alphaliner's containership operator list.
"The acquisition will boost AD Ports Group's trade activities and connectivity to core markets, as well as enhancing its feedering business, providing significant economies of scale through an expanded route network and fleet," it said.
"In addition, the acquisition will further strengthen the company's hub and spoke model by linking core markets in the Gulf, Indian Subcontinent, Red Sea, and Turkey to its key port assets, such as Khalifa."
GFS reported net profits of $481m, on revenue of $1.08bn, but AD Ports expects a 60% correction in freight rates over the coming years from this year's peak.
Chairman Falah Mohammed Al Ahbabi said: "Our acquisition of a majority stake in GFS, which is the largest external investment in our company's history, will deliver a step-change in the range of services we can offer and significantly enhance our global connectivity."
According to Mr Al Ahbabi, the company harbours an ambition to be "one of the world's leading shipping companies", and he added: "This investment moves us significantly closer to achieving that goal."