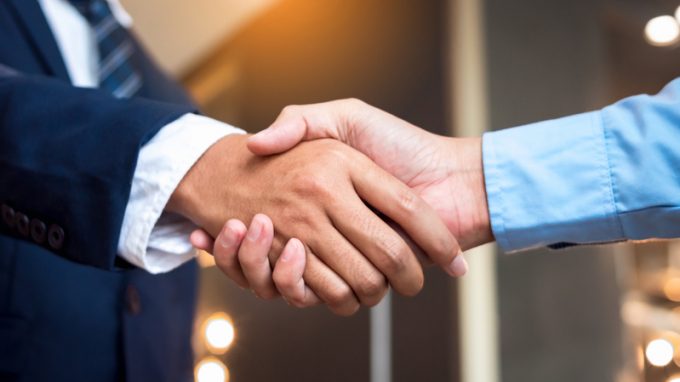 Accenture Acquires Alfa Consulting, Expands Supply Chain Capabilities in Capital Intensive Industries
BARCELONA, Spain–(BUSINESS WIRE)–Accenture (NYSE: ACN) has acquired Alfa Consulting, a consultancy that specializes in operations strategy in capital intensive industries. The acquisition reinforces Accenture's capabilities for helping clients in Spain, Portugal and México transform their supply chains to be more resilient, responsive and sustainable. Terms of the transaction were not disclosed.
Headquartered in Barcelona with offices in Madrid and México, Alfa Consulting has extensive expertise in leveraging analytics to design and implement new operational models for clients across industries such as utilities, high tech, energy and industrial goods, among others. The company's 52 highly specialized consultants will join Accenture's Supply Chain & Operations function, which helps clients with end-to-end supply network visibility, customer-centered supply chain segmentation, sourcing and procurement transformation, operational agility, resilience stress testing and sustainable and responsible supply chain strategies.
"Supply chains, especially in capital intensive industries, need to be flexible and responsive, while also maintaining the transparency that makes them trustworthy," said Kris Timmermans, head of Accenture's Supply Chain & Operations function. "Alfa Beyond Consulting's deep experience and proprietary tools complement our vision for helping clients build resilient and sustainable supply chains that can meet today's demands and tomorrow's opportunities."
Alfa Consulting has deep knowledge and market-recognized assets in analytical methodologies, workforce planning, value-based maintenance and contractor management practices. The company also has experience in renewable energies and helping clients with energy transition plans.
Joaquín Escoda, Alfa Consulting Chairman said "We are excited with all the possibilities that joining Accenture will offer to our clients and employees. On one hand, the capability to offer a complete range of services and products, complementing our competencies with best-in-class solutions and technological platforms and on the other, the great variety of opportunities and resources for our employees' and partners' professional careers."
"Alfa Consulting brings differentiated expertise in sectors with extensive industrial footprints and distributed assets. With Alfa Consulting as part of Accenture, we will further enhance our ability to help clients in these industries build future-ready intelligent supply chains that create change and drive value," added Domingo Mirón, Accenture's Iberia Market Unit lead.
About Accenture
Accenture is a global professional services company with leading capabilities in digital, cloud and security. Combining unmatched experience and specialized skills across more than 40 industries, we offer Strategy and Consulting, Interactive, Technology and Operations services — all powered by the world's largest network of Advanced Technology and Intelligent Operations centers. Our 699,000 people deliver on the promise of technology and human ingenuity every day, serving clients in more than 120 countries. We embrace the power of change to create value and shared success for our clients, people, shareholders, partners and communities. Visit us at accenture.com.
Forward-Looking Statements
Except for the historical information and discussions contained herein, statements in this news release may constitute forward-looking statements within the meaning of the Private Securities Litigation Reform Act of 1995. Words such as "may," "will," "should," "likely," "anticipates," "expects," "intends," "plans," "projects," "believes," "estimates," "positioned," "outlook" and similar expressions are used to identify these forward-looking statements. These statements involve a number of risks… (…). 
Copyright © 2022 Accenture. All rights reserved. Accenture and its logo are trademarks of Accenture.
Contacts