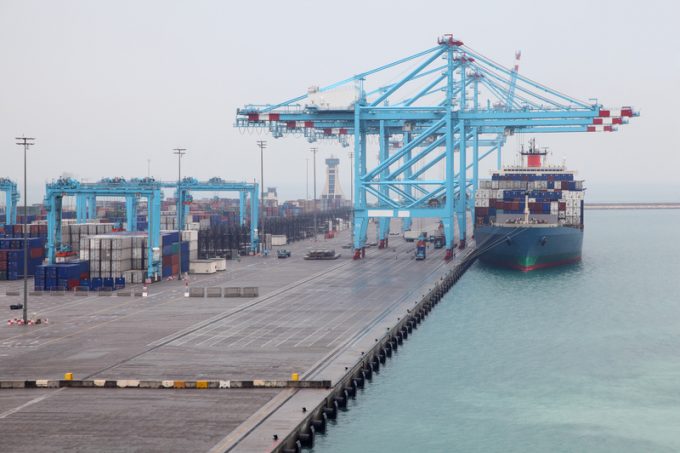 Abu Dhabi Ports and Singapore-headquartered feeder operator Bengal Tiger Line have come together to form a new shipping line, Safeen Feeders.
In a move that echoes Abu Dhabi Ports' neighbour DP World's strategy of moving into the maritime supply chain via its acquisition of Unifeeder, the two companies yesterday announced the new service, which will hub at Abu Dhabi's Khalifa facility and link the Persian/Middle East Gulf with the Indian subcontinent.
The UAE-Indian subcontinent Gulf (UIG) service will deploy three 2,700 teu vessels on a 21-day pendulum routing of Khalifa Port-Jebel Ali-Karachi-Mundra-Nhava Sheva-Khalifa-Jebel Ali-Bahrain-Dammam-Jubail-Khalifa.
The first sailing is set to depart Khalifa at the end of this month.
Mohamed Juma Al Shamisi, group chief executive of Abu Dhabi Ports, said: "The launch of Safeen Feeders significantly strengthens our ability to enhance the competitiveness of our growing base of global customers, and helps our region meet international demands as a trade and logistics hub connecting east and west.
"With the addition of the new service, our shipping clients can expect efficient and cost-effective transhipment feeder solutions with ever-expanding regional and international reach and connectivity. These two elements are absolutely vital in today's increasingly competitive international trade environment," he added.
"By partnering with Bengal Tiger Line, we are not only growing our Abu Dhabi Ports family and creating mutually positive solutions, but we are also significantly broadening our product and service offering to our valued clients and enhancing our contribution to Abu Dhabi's non-oil economy."
The partners said the service would be expanded to other ports "in the broader Gulf region" and they would additionally look to launch new services connecting Khalifa to ports in the Red Sea and East Africa.
According to the eeSea database, there are currently three feeder services operating out of Khalifa connecting it to other UAE ports and Kuwait, and three inter-regional services connecting it to the Indian subcontinent – the most comprehensive of which is X-Press Feeders' ASX service that deploys two vessels of 2,900 teu and 4,200 teu and includes Cosco, Hapag-Lloyd and Evergreen as slot charterers.
Alongside the Abu Dhabi-owned Khalifa terminal, the port also has facilities run by Cosco and MSC, with the latter beginning to handle volumes this year, and the three 2M Asia-Europe services that currently call at Khalifa are expected to transfer to it over the course of this year.
The signing of a 30-year terminal concession agreement between Abu Dhabi Ports and MSC in mid-2018 signalled a shift in the Middle East transhipment business, with the previous dominance of Dubai and Khor Fakkan under threat.
According to eeSea, the Abu Dhabi handled just over 1.5m teu across the Khalifa and Cosco terminals last year, while operations at the MSC facility began this year.
The port now boasts a combined annual handling capacity of 5.3m teu.