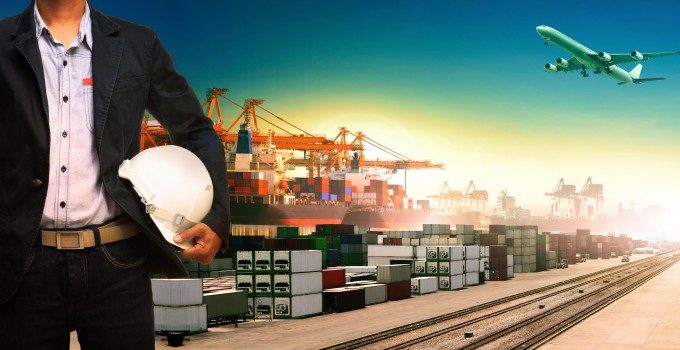 Despite the political uncertainty surrounding the economic development of the former Soviet Union nations, Lithuania-based forwarder ABIPA is continuing to focus on developing its role as a specialist in the region, linking trade flows to and from Western Europe.
However, the WCA network member's director of global network development, Tomas Brasiunas told The Voice of the Independent how the crisis engulfing Ukraine had forced the firm to reconsider its plan to expand eastwards.
"We were planning to open a new office in Yekaterinburg to add to the regional office in Moscow, but we have postponed this because of the problems," he said.
"We had also planned an office in Kiev, and this too has had to be postponed.
"In Ukraine it is a very difficult situation for business – along with the political situation, there are also deep economic problems, such as the fact that many public sector workers have not been paid for months," he added.
Mr Brasiunas said the company had achieved growth rates of 45-60% year-on-year over the past four years, thanks to an aggressive expansion plan that has seen it open branches in the neighbouring Baltic countries of Estonia and Latvia, as well as in Belarus and Finland. Last year, it recorded turnover of €54m, compared with €38m in 2012 and €2.4m in 2008.
"We had hoped for the same kind of growth this year, but we have revised that and expect volumes to remain stable," he said.
"But our strategy remains to have our own offices in Russia, while we are looking for partners in Western Europe," he added, explaining that its range of services were designed to help exporters to Russia overcome the myriad regulatory and business difficulties there, particularly the immensely bureaucratic customs regime.
An example, Mr Brasiunas said, was the recent decision of the Federal Customs Service (FCS) to cease recognising the TIR carnet system governing cross-border trucking movements.
This had presented huge difficulties to the trade and is estimated by the International Road Transport Union (IRU) to have greatly increased road haulage costs in Russia, as a result of hauliers having to purchase a new bond from the FCS to truck goods in the country.
The cost of this surety – the most common form of financial guarantee used in conjunction with the additional services currently imposed by Russian Customs – significantly exceeds the price of a TIR carnet by up to 64-fold (RUB2,500 for a TIR carnet against RUB160,000 for a guarantee over a lengthy route).
"In an already unstable economic situation, rising costs for the delivery of goods will be reflected in the final price of goods on the domestic market and will increase inflation," said the IRU last week.
For ex-EU shipments, ABIPA's solution has been to consolidate all freight at its transit terminal in the Lithuanian capital of Vilnius, where it is able to assess whether import and transit documents have been prepared properly. From there, it runs weekly deliveries to Russia, Belarus and Kazakhstan.
Another area the forwarder has been developing is consolidating import declarations into Russia for shippers.
The FCS levies a fee of $830 per customs declaration, which can lead to a severe escalation of costs when a shipper is sourcing from difference parts of the world. Mr Brasiunas said ABIPA could, instead, act as the importer on behalf of the shipper and thus avoid paying for multiple declarations.
"We buy production on behalf of our clients and then issue one invoice on all the products – it's like shipment consolidation, except that it's invoice consolidation," he said.
In one case, a Turkish shipper had five shipments going to Russia from Germany, Italy, the Netherlands and Poland as well as Turkey, but instead of filling out separate declarations for each, which would have cost $4,150, ABIPA acted as the importer, filled out one declaration and charged the shipper just $1,500.
This cost efficiency could be crucial, given the rising price of foreign goods in Russia – due not only to increased road haulage costs, but also the 15% depreciation of the rouble against the US dollar since January, which Mr Brasiunas said had "really affected" import volumes.
This is backed by a study released this week by research group IHS Automotive, which found that light vehicle import sales in Russia have been declining with increasing steepness. During the first quarter, they dropped 4% year-on-year, while in April that accelerated to an 8% year-on-year fall, according to data from the Association of European Businesses (AEB).
AEB's manufacturers committee chairman, Joerg Schreiber, said: "It is obvious that recent price increases forced by a weaker rouble are taking their toll on a consumer demand which had been fragile to begin with.
"In the framework of a sluggish economy, this situation is unlikely to change."