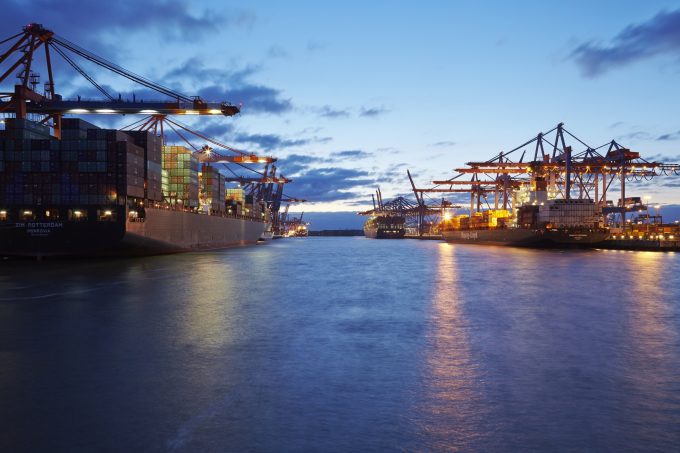 Israeli carrier Zim could also become a partner in an enlarged 2M alliance, according to Alphaliner.
The news follows confirmation last week that Hyundai Merchant Marine (HMM) is in talks to join the vessel-sharing grouping.
HMM received a boost to its chances of survival with the news of the negotiations with 2M founders Maersk Line and MSC, given that it had been initially excluded from THE Alliance, the third of three east-west VSAs (vessel sharing agreements).
Membership of an alliance is the final condition of HMM's creditors in its debt restructuring, having earlier satisfied them that it had achieved its target of charter hire cost reductions.
Although compatriot Hanjin Shipping is also subject to a creditor-led restructuring and is currently a member of the CKYHE alliance, it has already been accepted as a member of THE Alliance.
The 2M was unaffected by the shuffling of the members of the four east-west groupings into three in April next year, when current agreements expire.
Both Maersk and MSC stressed the benefit of 2M's stability versus the likely disruptions caused by the phasing in and out of carriers and ships when the other two alliances start next spring.
Nevertheless, although 2M will maintain a market share of about 33% between Asia and Europe, its position on the Asia to US routes, with just over 15% of the market is weak, compared with the Ocean Alliance (now including APL) at 40%, and THE Alliance (including UASC) with a 34% share.
Improving its transpacific model is the rationale behind 2M's surprising decision to open up a possible opportunity for HMM to remain part of a mega-alliance after the breakup of the G6.
According to Alphaliner data, the inclusion of HMM within 2M would improve its transpacific share by some 4.4% of extra capacity to its Asia-US operation. And with the hypothetical addition of Zim, there would be an additional 3.3% of capacity.
Zim itself was subject to a debt restructure in 2014 and last year delivered some of the best results in its industry, turning a net profit of $7m after a $198m loss in 2014.
As part of its strategy, Zim terminated its loss-making Asia-Europe service at the end of 2014 to concentrate on other markets, including Asia to the US east coast, where it has increased its market share substantially.
Zim chief executive Rafi Danieli said: "The comprehensive structural, operational and organisational changes we have implemented in recent years enabled us to achieve operating margins ranked among the top in the industry, despite continued overcapacity and freight rate deterioration.
"We will continue to implement our business plan, focusing on select markets where the company has a competitive advantage."