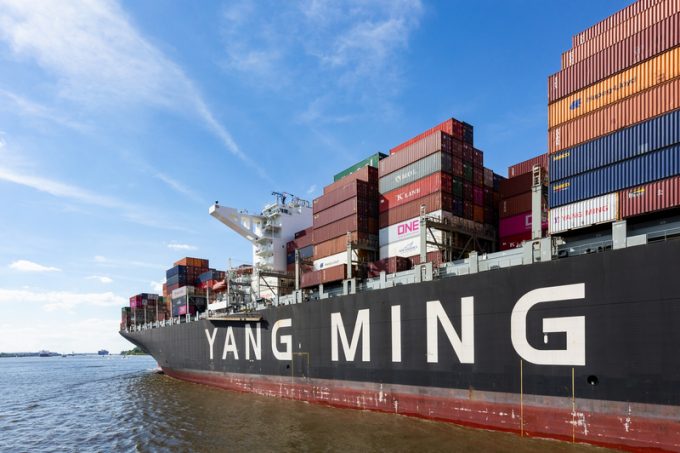 Yang Ming has joined its peers in introducing online booking, via the BlueX Trade software platform.
It looks to be the sixth shipping line to offer customers the ability to book digitally within minutes – Evergreen, which launched its service with BlueX a year ago, now has 5,000 customers booking online.
BlueX provides a solution that can be deployed quickly and which can leverage the latest in AI/machine-learning to optimise pricing, said Yang Ming, whose customers will be able to search thousands of routes.
"Digitalisation, intelligence and a focus on the customer are the goals Yang Ming Marine has been striving for," said  chief information officer Steven Tsao.
"Through our partnership with BlueX Trade, we look forward to providing real-time rates and digital booking services to customers."
BlueX customers like Yang Ming and Evergreen can also generate revenue through premium and third-party logistics services. CEO Sean O'Malley said: "We believe carriers open to connecting the industry through technology have the potential to unlock huge value from their existing network.
"Working with BlueX, carriers get the latest technology solution, along with the ability to monetise their container volumes with new revenue sources."
Yang Ming also follows Maersk, MSC, CMA CGM, Hapag-Lloyd and Zim in digitising booking. The Maersk Spot product launched last year now sees more than 40% of the line's spot bookings made through the platform. Overall, Maersk's online bookings via its website account for nearly 60% of the total and it completes 98% of its bookings electronically.
Eytan Buchman, chief marketing officer at Freightos, recently noted: "This effectively creates a low-cost, scalable sales channel that makes it easier to service the higher-margin small businesses typically owned by freight forwarders."
BlueX Trade joins Kontainers, acquired by Descartes in June, in the market providing real-time booking solutions to containership lines. It is expected that other carriers will follow, attracted by the benefits of lower-cost sales.