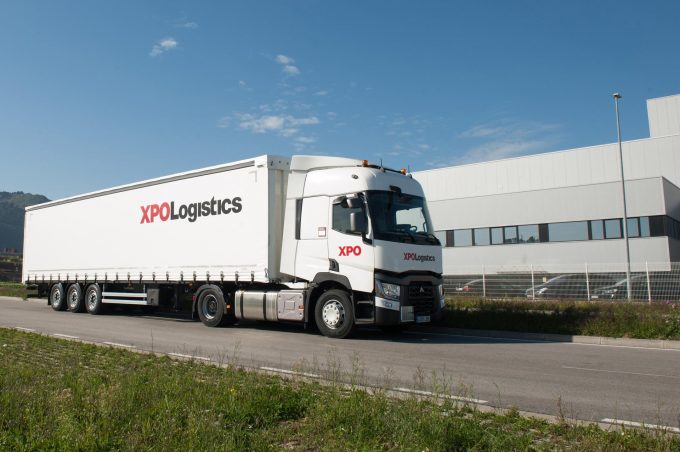 XPO Logistics has announced plans to separate its business into two and spin off its contract logistics operations into a separately listed company.
The announcement follows a strategic review of its corporate structure that launched in January.
As spokesperson told The Loadstar the review had two main aims: how to improve the group operationally; and how to create greater equity value.
"For a while, we couldn't understand how many of our peers, great companies though they are, were trading at multiples of 15x, 16x or 17x ebitda, while we were trading under 10," he said.
He said extensive talks were held with existing and potential investors, which had highlighted two key issues – many felt XPO's structure across a variety of supply chain functions was too complex and that the group needed to reduce its leverage.
Yesterday the board approved a plan to spin off  its logistics segment as a separate publicly traded company.
"The XPO board believes the optimal path to unlock aggregate equity value is to create two independent companies that are each well-equipped to capitalise on secular growth trends in their sectors," said the company.
"If completed, the spin-off will result in separate businesses with clearly delineated service offerings: XPORemainCo, a global provider of less-than-truckload (LTL) and truck brokerage transport; and NewCo, the second-largest contract logistics provider in the world. "Both are expected to trade on the New York Stock Exchange," the company explained.
Brad Jacobs, chairman and CEO of XPO Logistics, said: "Both businesses will have greater flexibility to tailor strategic decision-making and capital allocations to their end markets, with the benefit of strong positioning as customer-focused innovators.
"We currently believe this spin-off is the most effective way to unlock significant value for our customers, employees and shareholders."
Mr Jacobs will be chairman and CEO of XPORemainCo and chairman of NewCo; Troy Cooper will serve as XPORemainCo president; and the executives currently leading XPO's global logistics segment will continue to serve in senior positions, with NewCo.
Loadstar Premium editor Alessandro Pasetti said there were key financial considerations behind the decision to split the group.
"Brad Jacobs is breaking up what made so much sense to build, inorganically, over the past five years. And that arguably points to value creation via financial engineering, rather changing logistics dynamics.
"The aggregate upside offered by the separation depends on deep ties with the investor community, and the XPO chief executive is pretty well regarded in that respect, although this outcome also suggests there wasn't agreement with private equity on the fair value of the units placed on the market.
"The break-up will take care of that," he added.
XPO shareholders will retain their shares in XPORemainCo and be issued with new shares in NewCo on a tax-free basis.
The new listing is expected to take place in the second half of next year, although XPO said it would be contingent on "the effectiveness of a Form 10 registration statement, receipt of a tax opinion from counsel and the refinancing of XPO's debt on terms satisfactory to the XPO board".