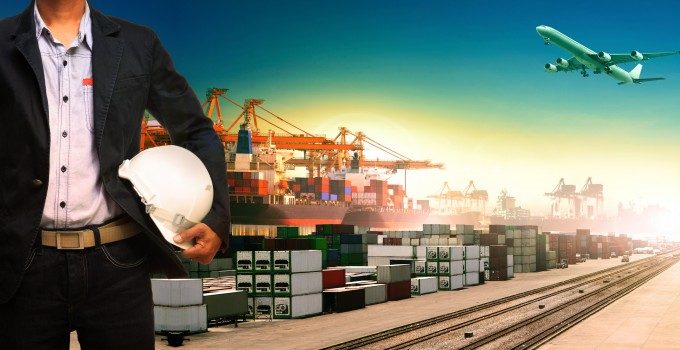 Fast-growing US-based freight service provider XPO Logistics has revealed it has agreed terms to buy Norbert Dentressangle, one of Europe's largest privately owned haulage and logistics companies for $3.53bn.
XPO Logistics chief executive Bradley Jacobs told The Loadstar this morning the deal had "catapulted" XPO into the premier league of global logistics, bringing a huge footprint in Europe, where it had previously only had a marginal presence, and significantly increasing its contract logistics business and doubling its freight forwarding revenues.
It also represents the first time that XPO has taken on ownership of its own assets. The company had previously preferred to limit acquisitions to asset-light contract logistics and last-mile providers, as well as consolidating the US's highly fragmented truck brokerage segment.
"The Norbert Dentressangle trucks are very well known to the European public, but it is actually a relatively small part of its business" said Mr Jacobs."It has an annual revenues of $5.5bn, and about $3bn of that comes from contract logistics – and the type of long, multi-year relationships it has with its customers was very attractive to us."
He added that ND boasted a customer renewal rate of 97% in contract logistics services.
ND has 7,700 trucks in its owned fleet, with another 3,200 long-term contractors, but Mr Jacobs said that its access to another 12,000 vehicles through subcontracting reflected that it had a broadly similar approach to managing road transport capacity as XPO.
"Its capex is actually only 2.5% of its revenues," he added.
However, Mr Jacobs warned that the distinctive Norbert Dentressangle logo would disappear from Europe's roads, to be replaced with XPO livery. XPO Logistics has itself recently been rebranded with its different segments, XPO Last Mile, XPO Express, etc, being consolidated.
And, critically, the deal will give XPO the ability to bid for the European contracts of its current US client base.
"That capacity, as well as the synergies between the business streams, goes to the heart of this deal. This is about us becoming a global logistics service provider," Mr Jacobs told The Loadstar.
ND's growth in the contract logistics business largely came about through its 2014 acquisition of US firm Jacobsen, and Mr Jacobs revealed that it was through bidding for Jacobsen that the XPO acquisitions team first came across ND.
"In came this European company, into our back yard, and bought this very attractive company from under our nose.
"I saw that I was speaking at the same conference as one of their guys, and we met up, got talking and looked at our respective organisations. We realised we were effectively speaking to our long-lost twin brother from Europe.
"There was no 'For Sale' sign at Norbert Dentressangle, but when we looked at what our organisations would look like together, it became a very compelling deal," Mr Jacobs added.
That deal was structured astonishingly quickly – that initial contact only being made at the end of February.
"Our planned acquisition of Norbert Dentressangle will catapult XPO to a top ten global logistics company. It will more than triple our EBITDA to $545 million and increase our revenue to about $8.5bn upon completion of the tender offer, nearly achieving our 2017 financial targets two years ahead of plan," said Mr Jacobs.
"The acquisition of Norbert Dentressangle is a major leap forward, but we're still in the early innings of our long-term growth plan."
The deal has been funded partly through XPO's cash reserves and mostly through a straight $2.6bn loan from Morgan Stanley. It will need clearance from competition authorities in the US, Germany, and "a couple of other jurisdictions", added Mr Jacobs.
Hervé Montjotin, chairman and chief executive officer of Norbert Dentressangle, will become CEO of XPO's European operations, and Mr Jacobs said the other management would be integrated into the enlarged organisation.
Mr Montjotin said: "By joining XPO, we will become part of an organisation that shares the ambition that has guided us since the creation of Norbert Dentressangle 36 years ago: to become a global partner, able to effectively support our customers in the management of their supply chains.
"As XPO's platform for growth in Europe, we can continue to pursue this goal on an even larger scale, to the benefit of our customers and employees. I am proud to lead this growth for XPO, together with the current management board."
The acquisition price represents 9.1 x EBITDA, which Mr Jacobs described as "in the Goldilocks zone" of company valuations – although he admitted that the current strength of the dollar and weakness of the euro had had an effect.
"If we had bought this company a year ago it would have been 20% more expensive," he said.
With its previous acquisitions, XPO has been quick to move purchased companies onto its own IT system, but Mr Jacobs admitted that the risks of such a move in this case were greatly magnified.
"That integration is not something you do overnight; it takes a lot of planning."