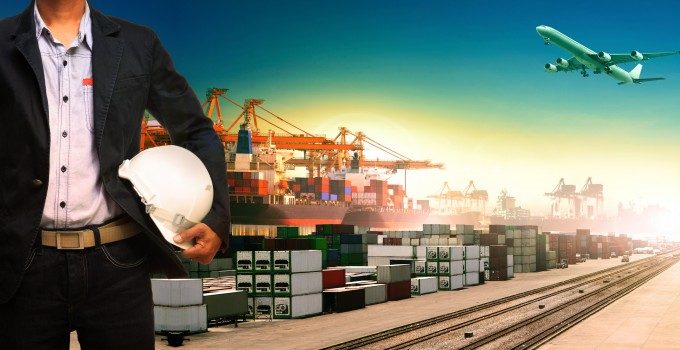 The UK Department for Transport (DfT) has announced financial support for the UK's ferry sector, including £17m ($21m) for services between the mainland and Northern Ireland.
The move comes days after a dispute between P&O Ferries and the port of Liverpool owner, Peel Ports, over a reported unpaid bill of £600,000, which saw a ferry detained at the quay and led to fears of a breakdown of cross-Irish Sea freight capacity.
The DfT said the funds, earmarked today, would ensure "the flow of goods and services running smoothly in and out of the UK, and around the country, throughout the pandemic".
It said £17m was immediately available for ferry operators running services between the UK and Northern Ireland, while £10.5m has been set aside for ferries between the UK and the Isle of Wight and the Scilly Isles.
Seamus Leheny, policy manager for Northern Ireland at the FTA, said: "The government's decision is key to securing the future of sea freight on the Irish Sea, and provides welcome reassurance for GB-NI supply chains, so that they can remain fully functional throughout the Covid-19 outbreak.
"Ferries are an essential tool in making sure supplies of critical goods keep moving but like many other sectors, have been hit hard by the outbreak. Today's recognition of the crucial importance of sea freight to the NI and GB economies cannot be underestimated, and the desperately needed funding will reinforce these key ferry routes."
The DfT also said there would be "further support for critical routes between Britain and the European mainland", with 26 routes, including Eurotunnel, eligible.
"The UK is working closely alongside French and Irish partners and today pledged, in a joint statement, to "strengthen partnership and share best practices", to ensure the continued movement of freight across the continent," said the DfT.
UK transport secretary Grant Shapps added: "Essential supplies are continuing to flow well, but operators are facing challenges as fewer people travelling means less capacity to move goods. Today's action will help ensure all parts of the UK have the capacity they need."
Tim Morris, chief executive of the UK Major Ports Group, argued that the support ought to act as a precedent for "a better appreciation of the role of ocean freight".