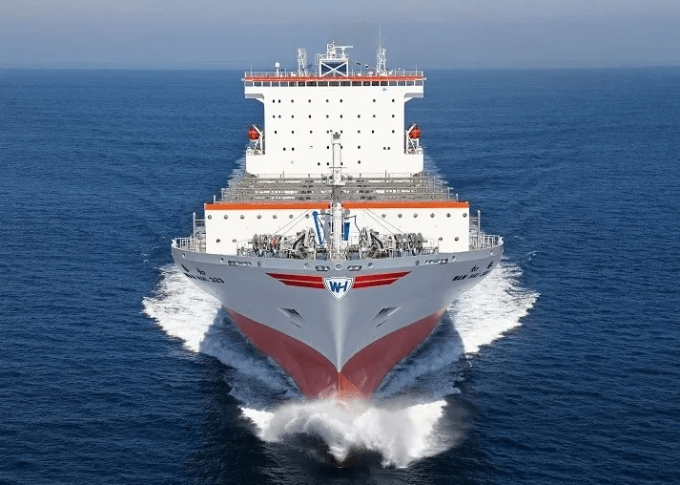 Wan Hai Lines is planning further fleet expansion, with a $1bn war chest – some $700m intended for newbuildings and $300m for second-hand vessel acquisitions.
The Taiwanese liner operator announced the new budget after its 2021 net profit grew 26% year on year, to $3.73bn.
Wan Hai said as the container shipping market conditions were changing rapidly, charter costs for ships and containers had been rising.
By investing the profits of the past two years, the carrier would be "in a good position to meet challenges in the mid to long term".
Wan Hai will also issue $2.1bn of bonds to raise funds, tapping in on low interest rates.
It is the fourth such budget and by far the largest launched by Wan Hai to acquire tonnage. In 2020, when container freight rates began rising, it earmarked $360m to buy second-hand ships, with 12 purchased, and, last November allotted another $200m, with an additional $320m the following month.
Since then, Wan Hai has bought 24 vessels, the most recent being the 2006-built 5,527 teu Allegoria from German owner Danz & Tietjens for $109.5m this month.
Primarily an intra-Asia carrier, Wan Hai introduced standalone transpacific services to the US west coast in August 2020, encouraged by firming rates on the long-haul lanes.
Wan Hai is now the 11th largest liner operator, with capacity of 414,693 teu, including 266,596 teu from 92 owned ships, with another 55 vessels are chartered.
Last year, Wan Hai took delivery of 11 newbuildings, adding 26,486 teu to its fleet, and this year, 12 newbuildings are expected, adding 52,630 teu of capacity. By 2024, after another 29 newbuildings are delivered, Wan Hai will have added nearly 200,000 teu of owned shipping capacity.