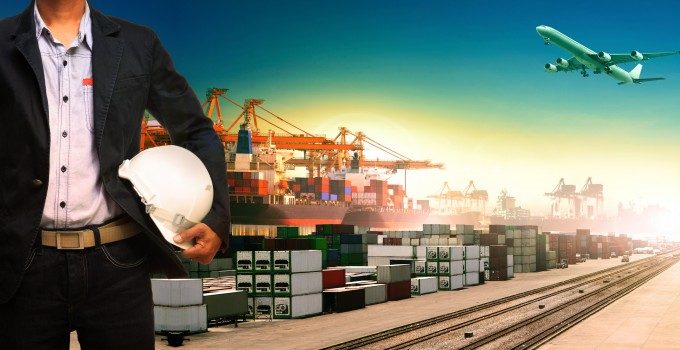 The Covid-19 pandemic is disrupting American meat supply chains, with dire consequences for farmers and higher prices for consumers.
As meat processing facilities are shut down due to virus outbreaks among workers, supplies to stores are stretched, and farmers who can't sell their animals face the prospect of culls.
Up to Wednesday, 22 US meat packing plants had closed for cleaning after employees had tested positive for Covid-19. By the middle of April, 6,500 workers had been infected and 13 died, according to the United Food and Commercial Workers International Union. Up to that point, 24,500 workers had been impacted by the closures, which typically last for up to two weeks.
The largest US meat packers have sent out dire warnings. After closing its facility in Sioux Falls, which accounts for an estimated 4-5% of US pork production, Smithfield CEO Kenneth Sullivan said: "The closure, combined with a growing list of other protein plants shuttered across our industry, is pushing our country perilously close to the edge, in terms of meat supply. It is impossible to keep our grocery stores stocked if our plants are not running."
"The food supply chain is breaking," added John Tyson, chairman of Tyson Foods, the biggest US food company. "Millions of pounds of meat will disappear if plants close," he warned, adding that "millions of chickens, pigs and cattle will be depopulated".
President Trump signed an executive order on Wednesday for meat processing plants to stay open to protect the nation's food supply, invoking a law from the 1950s.
And prices of beef and pork have surged in double digits; the US wholesale price of pork was up 30% last week.
But this does not appear to have filtered through to reefer truck pricing. Meat truckers have reported a drop in demand, with rates at unsustainably low levels and has caused some operators to park their reefer trucks.
The problem of food supply to stores is compounded by the fact that all the meat going to restaurants and canteens is flowing through a different supply chain, which is subject to different rules and regulations than the pipeline to grocery stores, a spokesperson for the National Pork Producers Council (NPPC) pointed out.
Some relief has come from the US Food & Drug Administration: as part of a $19bn relief programme, it is using $3bn for commodity purchases, much of which goes to food banks. This helps clear some of the congestion.
Meat supply problems have also occurred in Canada. McDonald's Canada has started to import beef and temporarily removed its Angus Burger from the menu.
Meanwhile, the Canadian Pork Council has asked the federal government for financial relief for its members, who stand to lose C$30-50 per animal, as prices have slumped in the wake of a glut caused by bottlenecks in the meat processing sector.
However, several pundits believe there is no aggregate meat shortage in the US, pointing out that several weeks' worth of supplies are in the pipeline. The Wisconsin Beef Council issued a statement saying there was no shortage of beef.
However, with plants they normally supply shuttered and prices down, many farmers are suffering. On one farm in Minnesota, 61,000 chickens were slaughtered in one day after the egg plant the farm was supplying abruptly shut down.
Five months ago, the US pork industry was indicating that China could see a bonanza of $25bn sales in 10 years, if tariffs were lifted. And more promising signs came as recently as mid-March, when China lifted restrictions on US beef and pork products, including processed meat.
However, so far this market has remained elusive and offers little hope to alleviate the present situation.
"While we regularly ship live hogs large distances, the decrease in US exports to China is both due to its 33% tariff on pork (versus 8% for international competitors) and the outbreak in China of African swine fever," an NPPC spokesperson said. "There has been some reluctance to import a lot of breeding animals until China got better control of its ASF outbreak, which has decimated its herd."
In addition, there are higher logistics hurdles. Airfreight rates are in the stratosphere and the high number of blanked ocean sailings has been a massive headache for US agriculture exporters, making planning more difficult and exacerbating the tight supply of containers in rural inland locations.