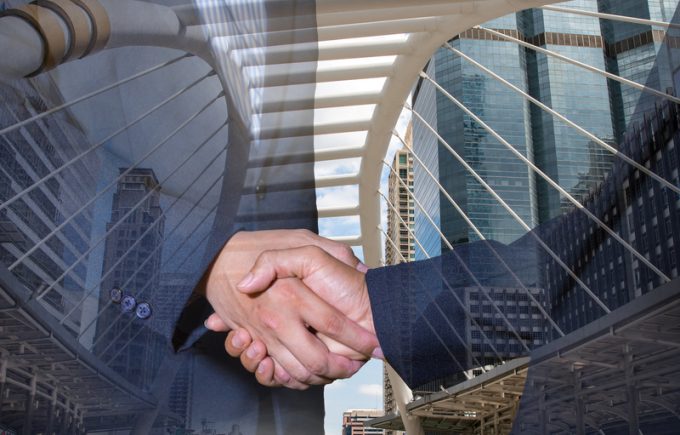 Texas-based Transplace, a 3PL provider, has acquired parcel transport optmisation platform ScanData for an undisclosed sum from Craftsman Capital Partners.
Transplace has more than 1,000 clients and about $9bn under freight management and the takeover of ScanData, which handles some 400m parcel shipments a year worth more than $2bn, gives it a solid footing in the parcel logistics arena.
ScanData's platform is certified with FedEx, UPS and the US Postal Service and integrates with most regional carriers as well as hundreds of couriers and LTL carriers. For the new owner, this is a huge step up.
"We had parcel capability, but it was very basic," said Transplace CEO Frank McGuigan, who added that his customers had been clamouring for this functionality.
"More and more of our shippers have been looking for parcel capability," he said.
"By enhancing our platform with ScanData's solutions, we can support our shippers' growing e-commerce/DTC needs, while increasing their operational efficiencies, customer satisfaction and optimising their transport spend."
The ScanData acquisition also allows Transplace to go after shippers that focus on the parcel sector, Mr McGuigan said, adding that the sector was evolving as well as being the fastest-growing mode of transport at the moment.
Needing to either build its own capability or turn to a third party, management opted for the latter approach, he said, adding that "we spent so much time and R&D money on other projects".
It turned out that ScanData could not only provide what Transplace was looking for, it was also available for acquisition.
"Specialising in supporting parcel shippers with extremely high volumes and complex shipping rules, shippers will immediately benefit from the integration of ScanData's PTMS capabilities," the new owner said, announcing the deal.
According to Mr McGuigan, the ScanData element will be available to Transplace clients on a standalone basis or as an integrated offering with the firm's transport management system.
The basic integration has already been completed, and some clients are already using the parcel management system, he said. However, the full integration of the two systems – which will involve aspects like transferring full visibility of the ScanData set-up into Transplace's control tower – will be complete by the end of the year, Mr McGuigan added.
The acquisition comes as many pundits are predicting a wave of takeovers in a market where many players have been hit hard by the repercussions of the Covid-19 pandemic. Transplace is no stranger to M&A, so it was probably no surprise to see it move at this point. However, the origins of the ScanData acquisition go back before the pandemic.
"We started with them at the end of the third quarter of last year," Mr McGuigan said, adding that Transplace was working on another deal that also got under way before the Covid-19 outbreak.
As its undiminished appetite for acquisition suggests, Transplace has not been hit too hard by the pandemic. Some sectors of its business have suffered, but the company's core business is still growing in double-digits, according to Mr McGuigan.
"We're still having a record sales year," he said. "We continue to beat our budgets."