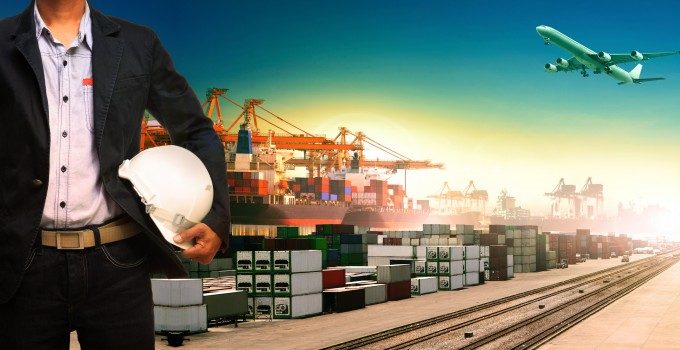 Europe may be lagging behind North America and Asia in terms of its rate of air freight growth, but it is leading the way in parcel traffic.
UPS recorded growth of more than 15% in small package exports out of Europe in the first six months of this year – a rate of increase that took the company by surprise.
Sorting capacity at its European hub in Cologne was able to cope with the surge in volumes after an investment of $200m increased sorting capacity by 70% to 190,000 packages an hour. But UPS was forced to buy in short-term road transport capacity from local service partners, pushing up its costs in the second quarter.
The upward trend was maintained into Q3, according to Matt Guffey, director of marketing for the UK, Ireland and Nordic countries.
If UPS can take its share of what air freight analysts expect to be the first genuine peak season in five years, it looks likely to beat its best-ever night in Cologne, recorded one week before Christmas 2013 when it handled 400,000 parcels.
International package movements accounted for 25% of UPS's revenue in 2013 and it is the fastest-growing segment.
The company aims to maintain this momentum by developing a presence in specific vertical segments, most notably healthcare. In February it acquired Polar Speed, a UK-based provider of temperature-sensitive pharmaceutical supply chain solutions, following earlier acquisitions in Hungary and Italy.
"Pharmaceuticals was the last sector to come onboard because manufacturers didn't trust third parties. But we're 15 years into this and have now got 46 facilities worldwide," said Carsten Helssen, the company's Brussels PR manager.
Despite successful trials of pilotless drone deliveries to isolated communities by rival DHL, Helssen said he doubted whether this could become a major commercial solution.
However, UPS has moved fast to exploit another area of emerging technology. Encouraged by the results of 3-D printing trials in San Diego and five other US cities, the company is rolling out the concept in almost 100 locations.
Although 3-D printing looks to have widespread potential, equipment is expensive. To print a wide variety of items requires a large inventory of materials. UPS sees a niche opportunity in printing on demand and delivering to customers' homes or businesses, in line with its mainstream package business. Its initial focus is on urban areas with high concentrations of potential 3-D customers such as engineers, architects and artists.