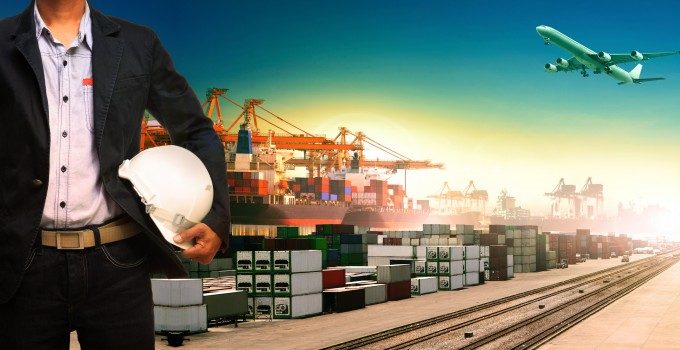 Hamburg-headquartered feeder operator Team Lines will cease trading on 11 February, after deeming its business model "unsustainable".
It told customers, vendors and partners: "The decision has been made on the basis of the deteriorating market conditions in northern Europe over the recent years, combined with the ongoing consolidation process in the maritime sector."
Team Lines, acquired by Antwerp-based Delphis (part of the Saverys dynasty) in 2006, was founded in 1991 from the amalgamation of the shortsea activities of 100-year-old-plus Hamburg shipping groups HM Gehrckens, Ernst Russ, Johannes Ick and Mathies Reederei.
It competed aggressively with Unifeeder for feeder business in the Baltic and North Sea region for many years and advertises an extensive network of links from the Baltic via the deepsea container hubs of Hamburg, Rotterdam and Antwerp, and down to Bilbao, Spain.
However, in the past few years, Team Lines has mainly been reduced to the status of a slot charterer, co-loading on vessels operated by X-Press, MacAndrews, Samskip and Unifeeder. According to Alphaliner's Hamburg-based shipping analyst, Jan Tiedemann, the company "has been dying a slow death".
Mr Tiedemann told The Loadstar today: "They slowly shed their tonnage one by one and are currently down to just a single ship, the 658 teu Hanni – operating between Sweden, Denmark and Germany."
Nevertheless, according to Alphaliner data, Team Lines us still "involved in some way" in feedering for eight liner services.
Feeder operator margins have by tradition always been slim, but one shortsea veteran told The Loadstar recently that in 40 years he "could not remember the situation being so bad".
He pointed the finger of blame at the "rampant consolidation" in the liner trade over the past few years.
"Ten years ago we had a portfolio of perhaps 25 shipping lines for which we would feeder containers, now we have just seven or eight," he said.
He cited the examples of Ocean Network Express, formed from the container business of Japanese trio K Line, MOL and NYK; Hamburg Süd, now owned by Maersk; OOCL, now part of COSCO; CSAV and UASC merging with Hapag-Lloyd; and APL taken over by CMA CGM.
"Whereas we would have had different rates for all of these carriers in the past, some high and some low, but when they merge they screw you down to the lowest rate, and then some more," he said.
A circular, jointly signed by iconic Belgium shipping group CMB owner and fourth-generation family member Alexander Saverys and Team Lines MD Benjamin Weinacht, said the company would honour all its obligations and commitments, but would not accept any bookings with arrival dates beyond 11 February.
Dirk Visser, of Dynaliners, said it was "a pity to see Team Lines go", but agreed "the writing was on the wall" for the feeder operator when it decided on a strategy of "being a slot operator rather than a true carrier".
Mr Visser noted that in its heyday, in the late 1990s, Team Lines had been the second-largest container feeder line in North Europe, operating more than 20 vessels on a network of liner and ad hoc feeder services.