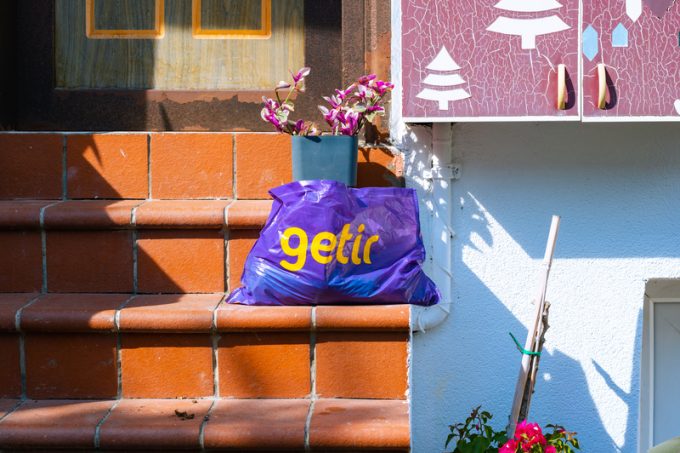 After rapid expansion following lavish investment, ultra-fast delivery services are shifting into reverse to stop haemorrhaging losses.
The latest setback came last weekend, when Gorillas closed its warehouses in Belgium and handed over part of its business to local player efarmz – this marked the latest step in the Berlin-based delivery company's retrenchment.
And, according to Spanish media, the company is planning to pull out of the Iberian market, which it had entered only 11 months earlier.
Gorillas said at the end of May it was planning to concentrate on the five core markets that account for some 90% of revenue – Germany, France, the Netherlands, the UK and the US.
However, the US market does not look like a sheltered environment for ultra-fast delivery services: Jokr announced two weeks ago it was pulling out of the US to focus on Latin American markets such as Brazil, Chile, Colombia and Mexico.
Gorillas' retreat could be even steeper. Management has met with several companies in recent weeks, including competitors Gopuff and Jokr, Bloomberg reports, fuelling speculation that it may be seeking a strategic alliance, merger or even a sale.
Lay-offs are part of the retrenchment. Gorillas announced last month it would reduce office staff by 50%, cutting 300 jobs, and in the same week, Turkey-based Getir, which operates in nine markets, revealed that it would trim its global workforce by 14%.
In the UK, Zapp confirmed rumours last month f a headcount reduction of up to 10%, and back in March Philadelphia-based Gopuff announced it was going to lay off 3% of its staff in an effort to reduce labour costs by at least $40m a year.
Less than two months later, reports surfaced that Gopuff was also set to get rid of 22 warehouses in the US.
The bleeding seems unlikely to stop there. Observers reckon the field will narrow as the pressure on operators mounts. Some have already been forced out of the market; in December, US operator 1520 shut down, followed two months later by Buyk and Fridge No More.
Amid reports that consumers intend to cut back on grocery shopping, under the impact of high inflation, delivery in 30 minutes or less increasingly look like an extravagant luxury shoppers will cut from their expenses.
At the same time, operators are struggling with vastly increased costs that deepen the red hue of their balance sheets. Horst Manner-Romberg, principal of parcel logistics research and consulting firm M-R-U, noted that none of the ultra-fast delivery firms have produced black figures so far this year. According to one report, Jokr was losing up to $159 per order in the US.
Gorillas described its narrower market focus as a "shift from hypergrowth towards profitability".
In anticipation of big returns from the winners, capital markets were happy to ignore the red ink and pump money into start-ups in this arena, however. Getir and Gorillas have both raked in more than $1bn in investment.
And these lavish infusions of capital drove valuations into the stratosphere, Jokr's valuation broke through the $1bn barrier eight months after its launch and last summer, Gopuff was valued at $15bn.
Lately though, corporate investors have shown less appetite for the ultra-fast delivery market. On top of high costs and a darkening market outlook, the sector is facing increasing local authority and residents' opposition to dark stores and mini warehouses in urban neighbourhoods. Cities like Amsterdam and San Francisco have placed moratoria on the establishment of such facilities.