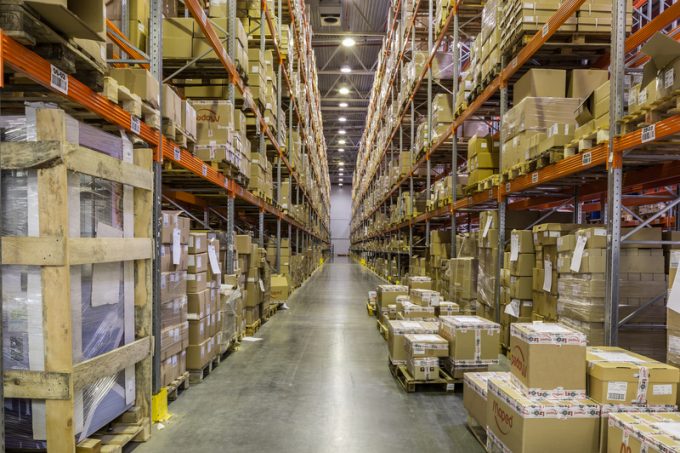 The UK could run out of warehouse capacity within a fortnight as imported goods pile up at storage locations and social lockdowns have devastated consumer demand.
According to a survey by the UK Warehousing Association (UKWA), published today, 90% of respondents reported facilities at full capacity and suggested the overall market had just 10% capacity available.
And, according to UKWA chief executive Peter Ward, that remaining capacity is likely to be full by early May.
"With outbound flows severely reduced or stopped altogether, as stores and factories are closed, inbound flows have become a mounting problem," he said. "Inbound supply chains continue towards destination, arriving at ports, requiring receipt, handling, onward distribution and storage."
UKWA currently estimates there are around 1.5 million pallet positions available across the country, largely in third-party warehouses, to which UK retailers are increasing having to turn for storage as their own distribution centres are full.
Mr Ward said: "UKWA estimates an import volume through south and south-east deepsea ports of approximately 45,000 teu a week for the foreseeable future. This weekly volume is likely to require storage of some 750,000 pallets until lockdown is eased and retail stores reopen.
"Although we expect numbers of fulfilled orders arriving in the UK to be dropping by the end of May, over the coming month the search for additional space could become desperate."
Despite the pressure this is placing on hinterland supply chains, UKWA suggested ports and terminals and shipping lines should continue to levy quay rent, as well as demurrage and detention charges, to "encourage importers and cargo owners to clear containers through the ports".
"UKWA believes the request by certain cargo owners for financial support to alleviate quay rent is not a useful proposal to deal with the critical issue of moving containers, and suggests more effective alternative solutions should be considered," it said.
In response to the growing warehouse congestion, the organisation has created a Covid-19 Emergency Space Register, "where all available space identified will be collated and shared on a weekly basis".