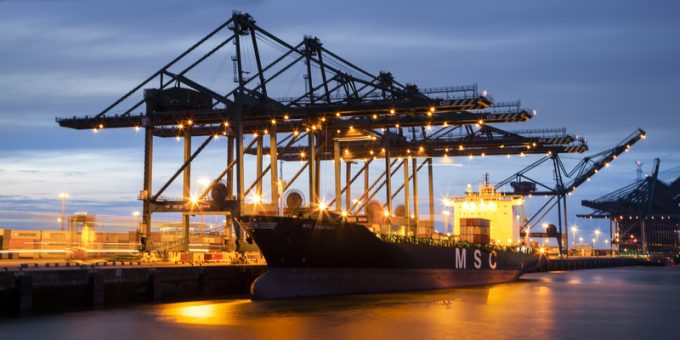 A two-year investigation into whether Antwerp port authority broke EU state aid regulations in its relationship with its major container terminal operators during the depths of the global financial crisis has ended.
The European Commission has ruled that it acted as a private investor would have.
In 2004, Antwerp port authority concluded concession agreements with PSA and DP World for 42 years each for the operation of its newly built facilities in the port's Deurganckdok area, and included in the concession agreements was a minimum tonnage requirements: if the terminal operators did not meet this they would be required to pay compensation to the port authority.
However, during the financial crisis beginning in 2009, Antwerp, along with the entire container industry, suffered a dramatic downturn in volumes, and neither PSA nor DP World's Deurganckdok container terminal operations met these commitments.
However, rather than extract the agreed compensation, in March 2013 Antwerp Port Authority retroactively lowered the minimum tonnage requirements, which reduced the amount of compensation due by each of the two operators by 80%.
This led a competing terminal operator to make a formal complaint to the EC that the two operators and port authority broke state aid rules and distorted market competition.
However, the EC last week judged that the port authority acted in the same way a private investor would have.
The EC's competition commission said: "In the context of the economic crisis, a certain adjustment of the minimum tonnage requirements was justifiable, since container volumes and traffic decreased in all major ports in Europe, including Antwerp.
"For the same reason, the authority of the port of Antwerp also adjusted the minimum tonnage requirements of other terminal operators."
It added that give the greenfield nature of Deurganckdok meant the two operators faced further challenges as the effects of the financial crisis took hold.
"PSA Antwerp and Antwerp Gateway were in a very specific situation compared with other operators active in the port of Antwerp. As the concessionaires of a new area of the port, they were still in a start-up phase when the economic crisis started. This put the two companies in an even more challenging situation in the context of the economic crisis and further justified the adjustment to their minimum tonnage requirements."
And it further concluded that, given the importance of container operations to Antwerp, a privately owned port authority would have acted in the same way.
"The two concessionaires are key customers for the port of Antwerp. The port authority was concerned that forcing the two concessionaires to pay the full amount of compensation could have had negative effects on the economic situation of the companies and put their relationship with the port at risk.
"The size of the reduction of the minimum tonnage requirements and the methodology applied to determine these adjustments for the two concessionaires were in line with what a private market operator would have used and applied," it said.