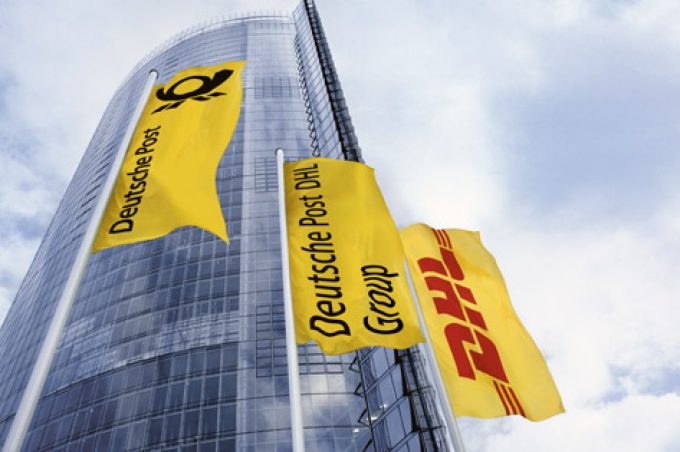 DP-DHL is reaping the rewards of investment and restructuring – three business divisions showed strong gains in Q2 and first half 2016, while Supply Chain attracted new customers.
In fact, the group posted record second quarter-results, EBIT rising 40% to €752m, and confirmed it was on track for a full-year operating profit of €3.4bn to €3.7bn.
CEO Frank Appel said the success was because the company "took the right decisions and made the right investments in 2015, a year of transition, to set the stage for improving our profitability this year, and in the years to come".
Even the troubled global forwarding/freight division saw improvement. While revenues fell 9.3% in the second quarter to €3.4bn, which the company attributed to "the division's selective market strategy", operating profit rose 72.5% to €69m.
"Global Forwarding is doing well," said outgoing CFO Larry Rosen. "Last year we began our turnaround programme and re-orientation of our IT transformation. We've got a lot further to go to be industry leaders, but we are making great progress."
Ocean freight volumes rose, although air freight volumes fell 7.7%, in the first half.
"Air freight prices remain under pressure due to large surplus capacities and low fuel costs, which reduced our revenue by 17.3% and gross profit by 4.5%," said the company.
Revenue for the second quarter decreased by 16.2% and volumes fell by 4.7%. But ocean freight volumes were up by 2.8% in the first half of the year, driven mainly by growth on the trade lanes between Asia and Europe, intra-Asia volumes and the transpacific market.
The company noted that "freight rates on our major routes continued to be volatile and remained at a low level, although the initial signs of an increase are evident thanks to artificially reduced capacities. Our ocean freight revenue fell by 13.6% in the first half of the year, while gross profit rose by 16.8%. In the second quarter, ocean freight revenue declined by 13.6% and volumes increased 3.1% year-on-year."
It noted that the technology sector and industrial projects were weaker.
The supply chain division also saw less revenue, 12.5%, in the second quarter and EBIT was down 14.3% to €102m. The company said this was due to restructuring costs, but the plan is to increase the margins 4-5% by 2020. It also said new business worth some €296m had been captured in the second quarter, which gave it reason for optimism.
"One way to measure success is the ability to attract new business and contracts," said Mr Rosen. "We've also invested in restructuring to reduce costs to eliminate some loss-making or low profitability sites and contracts. We feel good about the positioning of the supply chain division."
He called DHL Express "a continuing success story, driven by fantastic growth in time-definite international shipments", where volumes rose 8.2% in the second quarter, which DHL claimed meant it was taking market share, with the market growing at about half that pace. Revenues rose 2% to €3.52bn, while EBIT went up 11.7%to €420m. The operating margin reached an all-time high of 11.9%.
Not surprisingly, its Post, E-commerce and Parcel division saw revenues up 7.8% to €4bn in the second quarter, boosted by a hike in the price of stamps and three more working days in the period than in 2015. EBIT rose to €247m, up 41% when adjusted to account for last year's German postal strike. There was one downside: the Postbus service, which offers delivery via a long-distance bus, is to be sold to FlixMobility after failing to meet financial expectations.
The division is, however, investing in two new distribution centres in Austria, entering the Thai market and increasing investment in the US.
For the first half, group revenue fell 4.8% to €28.1bn, but operating profit climbed 29.3% to €1.6bn. Consolidated net profit rose by 43.7% to €1.2bn.
Mr Rosen, who leaves in September, summed up: "2015 was a transition year, and we are seeing the results of that in the first half of 2016.
"We feel great about it. It's a good time for me to part with the company."