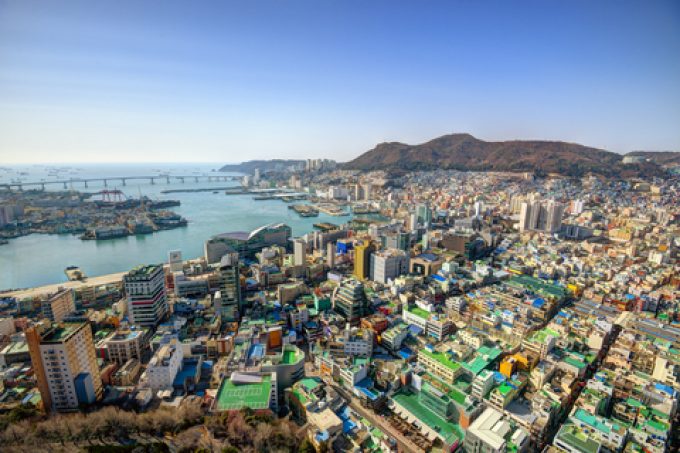 Access to South Korea's two busiest container ports, Busan and Gwangyang, has been blocked, causing box traffic to fall to 40% of normal levels.
The blockades are due to 25,000 truckers, members of the Cargo Truckers Solidarity Union, going on strike again today, demanding a minimum wage system to manage the relentless increase in fuel prices.
The Ministry of Land, Infrastructure and Transport (MoLIT) said container movement at major ports today totalled just 14,695 teu, compared with the usual 36,655 teu.
In Pohang, a major industrial area, incoming and outgoing shipments were delayed, including an 8,000-tonne shipment from Hyundai Steel.
The government said it was preparing military trucks for emergency transport if major manufacturers were unable to receive supplies.
Tanker trailer drivers are also involved in the latest industrial action and the Korea Oil Station Association has asked fuel station operators to prepare sufficient inventory so vehicles can still be fuelled.
The latest industrial action comes nearly six months after truckers ended an eight-day sit-in that was resolved after MoLIT extended the Safe Trucking Freight Rates System by three years. It was introduced in 2020, during the first wave of Covid, to ensure minimum wages and prevent overwork and dangerous driving.
And as well as a minimum wage, the truckers want the Safe Trucking Freight Rates System to be permanent.
The previous strike cost the South Korean economy an estimated $1.2bn, as manufacturers were unable to receive components.
The government is sticking to its pledge of only extending the Safe Trucking Freight Rates System and has steadfastly refused to acquiesce to the truckers' demand for minimum wages.
Land, infrastructure and transport minister Won Hee-ryong said the "Safe Trucking Freight Rates System had not been proven to improve the safety of truckers, but to only raise their incomes and, thus, the government has refused to expand the scope of the scheme".
Mr Won has threatened an executive order to compel the truckers to resume work next week – failure to comply with such an order could carry a maximum three-year imprisonment and a $22,500 fine.