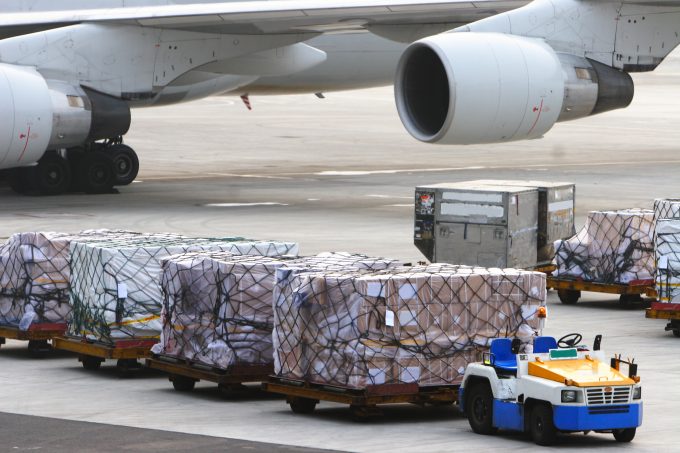 Fed up with congestion at major container gateways and poor liner service levels, air freight is beginning to capture shipper customers that previously only used it as a last resort.
Damon Willis, senior director of logistics and trade compliance at US-based medical equipment manufacturer Drive DeVilbiss Healthcare, told delegates at this week's JOC TPM conference in Long Beach its experience of operating an air freight supply chain during the pandemic had led it to plan to permanently diversify its use of transport modes.
"Our business model was built around maritime and we would only leverage air cargo as a last resort, but we saw our timeline at ports double as the congestion built up.
"Some of our customer relationships are so critical that these goods could not be stuck at ports, and we began firefighting to get air cargo space wherever we could and moved them to the customers at a loss."
And even as the Covid-led huge demand for healthcare products began to recede, the company decided that it wanted to continue to keep the air freight option open.
"Over the past six months we have taken a more strategic approach and begun to leverage some of the space our freight forwarders had secured, and it has now developed as part of our business model.
"We have come up with a formula which suggests certain of our higher-margin SKUs that have high turn rates can be air freighted – we are flying them on a regular basis and we will probably continue to do so after the port congestion eases.
"It's no longer a transactional part of our business, it is part of our strategy," said Mr Willis.
However, with shippers unable to directly book air freight shipments, and capacity in cargo as tight as it is on containerships, hewarned shippers that they would need to rely heavily on their freight forwarders to make such a strategy work.
"But I would also add that when the pandemic hit, we had a really solid relationship with our freight forwarders and they were able to develop the solution that kept these goods moving," he said.
Neel Jones Shah, global head of air freight at Flexport, added: "Collaboration with your freight forwarder is absolutely central to making this a success, because of the new environment air cargo should be a core component of shippers' supply chain strategy, but they need to make it strategic and get out of the transactional.
"If you are only going to use air freight in a reactive manner when ocean becomes difficult, it is very difficult to form a partnership with a forwarder. But if it becomes part of a supply chain strategy, it becomes much easier to partner and develop that strategy," he added.